The range-topping version of Mazda's recently updated supermini packs 113bhp. The 2 GT is certainly swift but bland to drive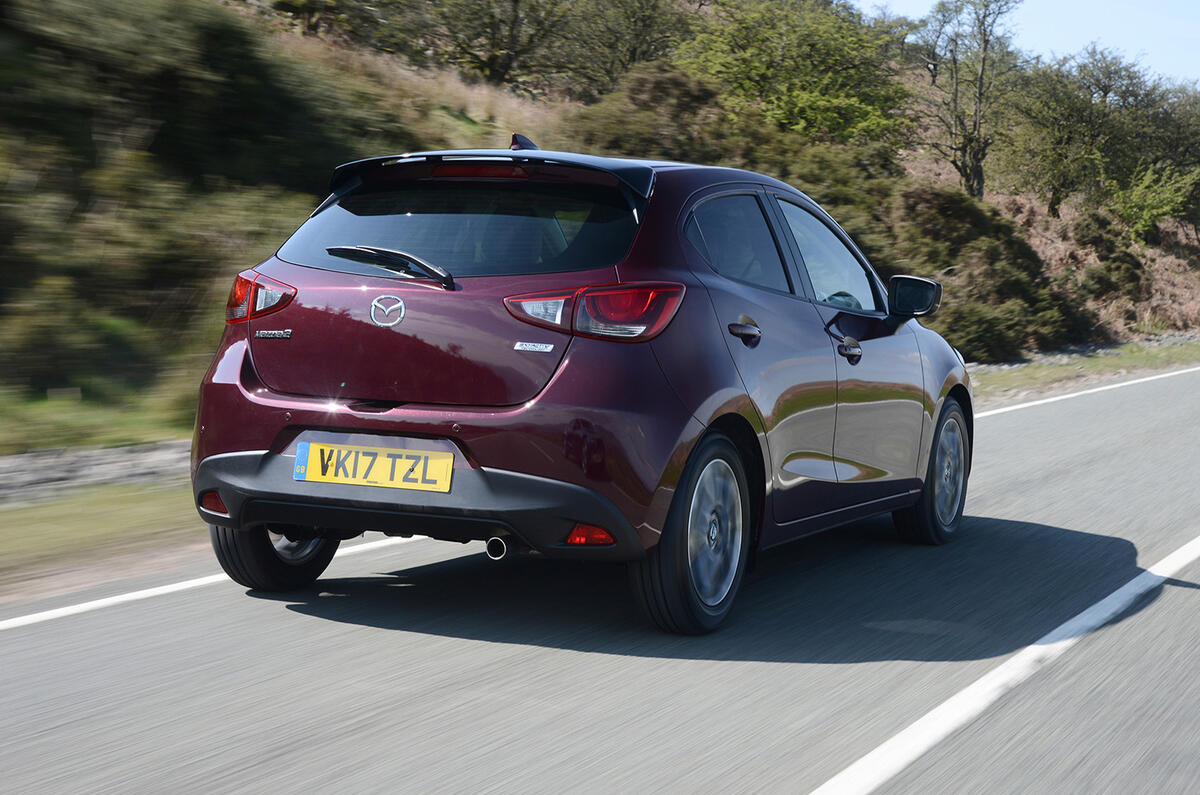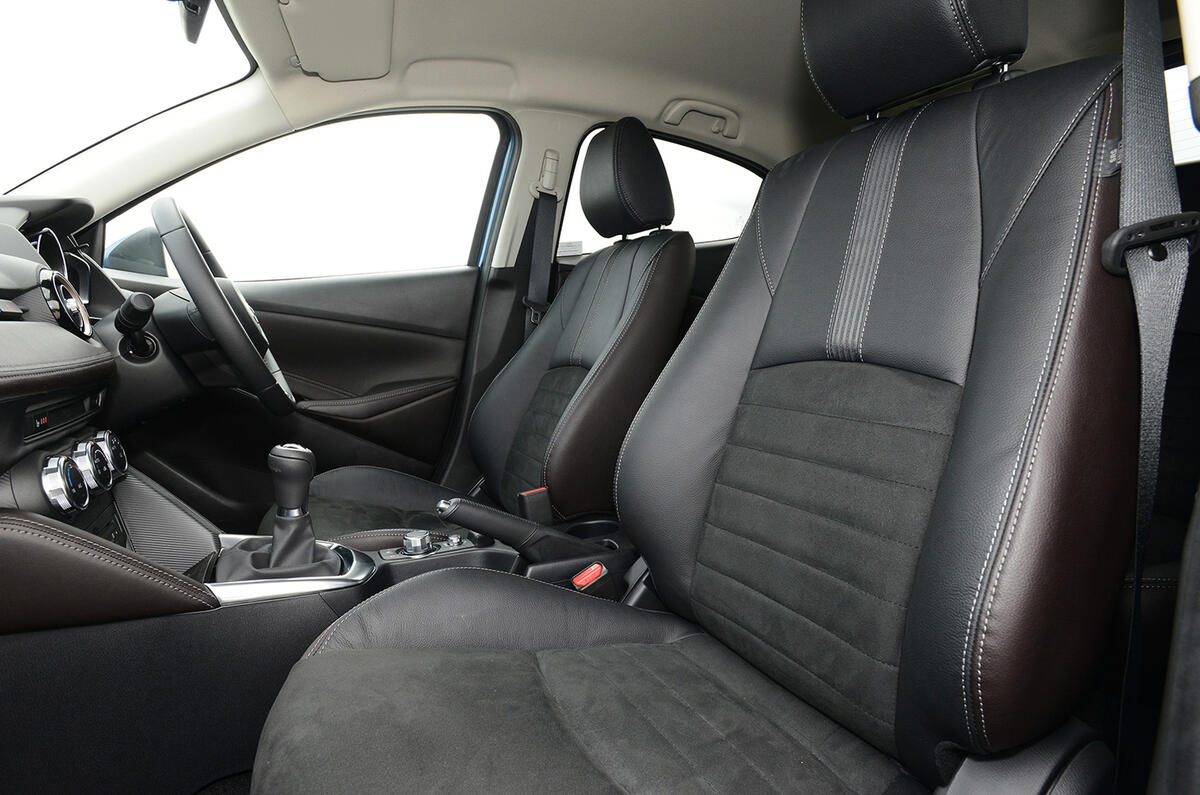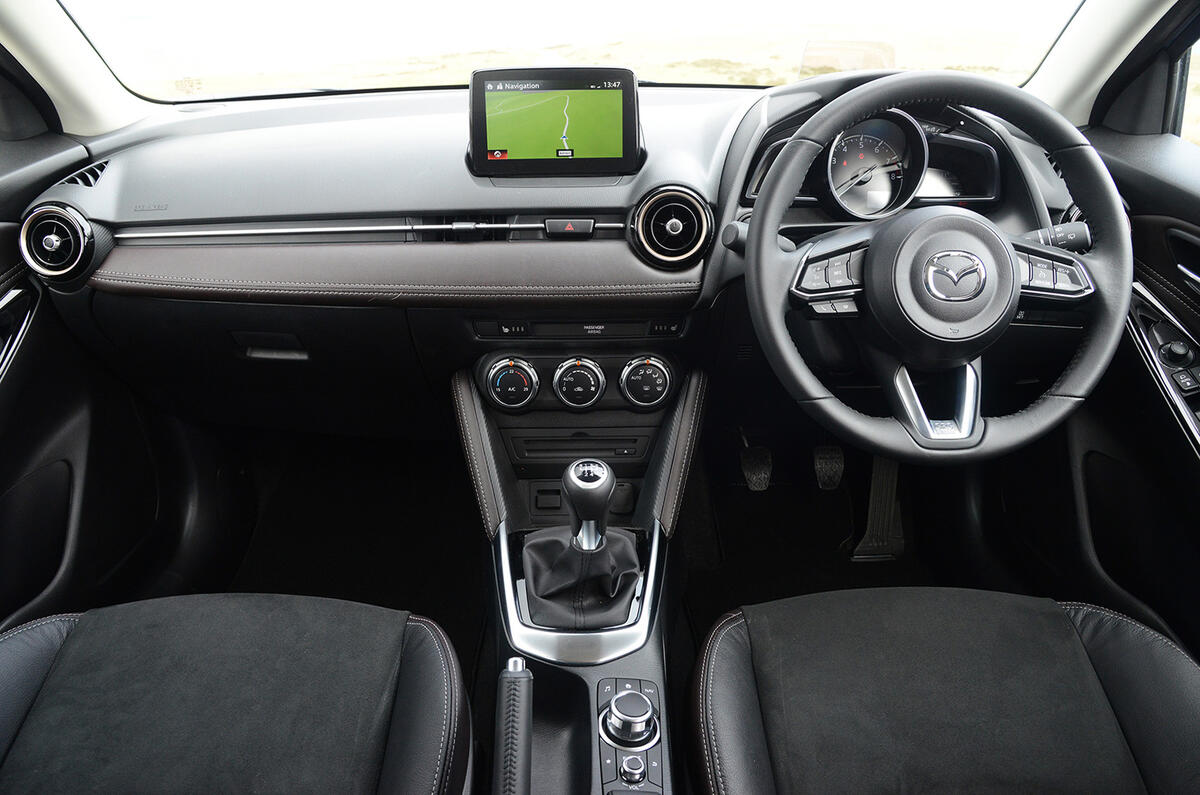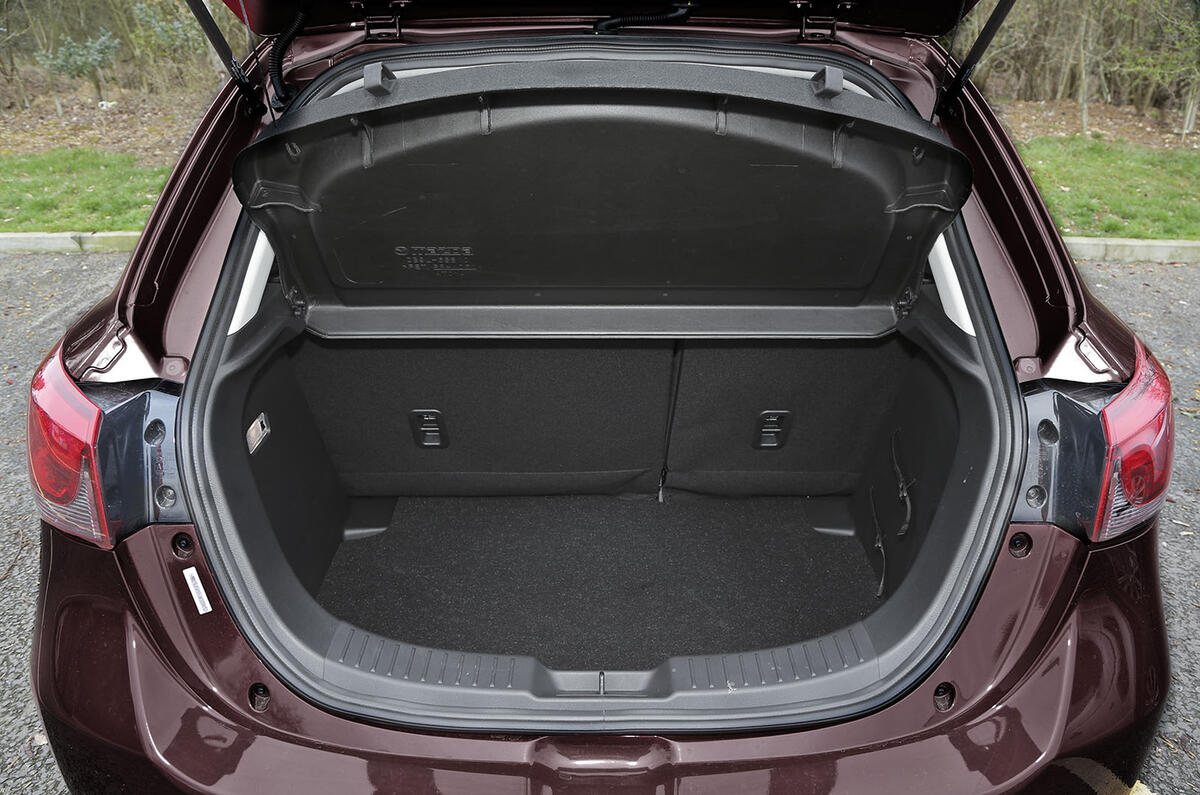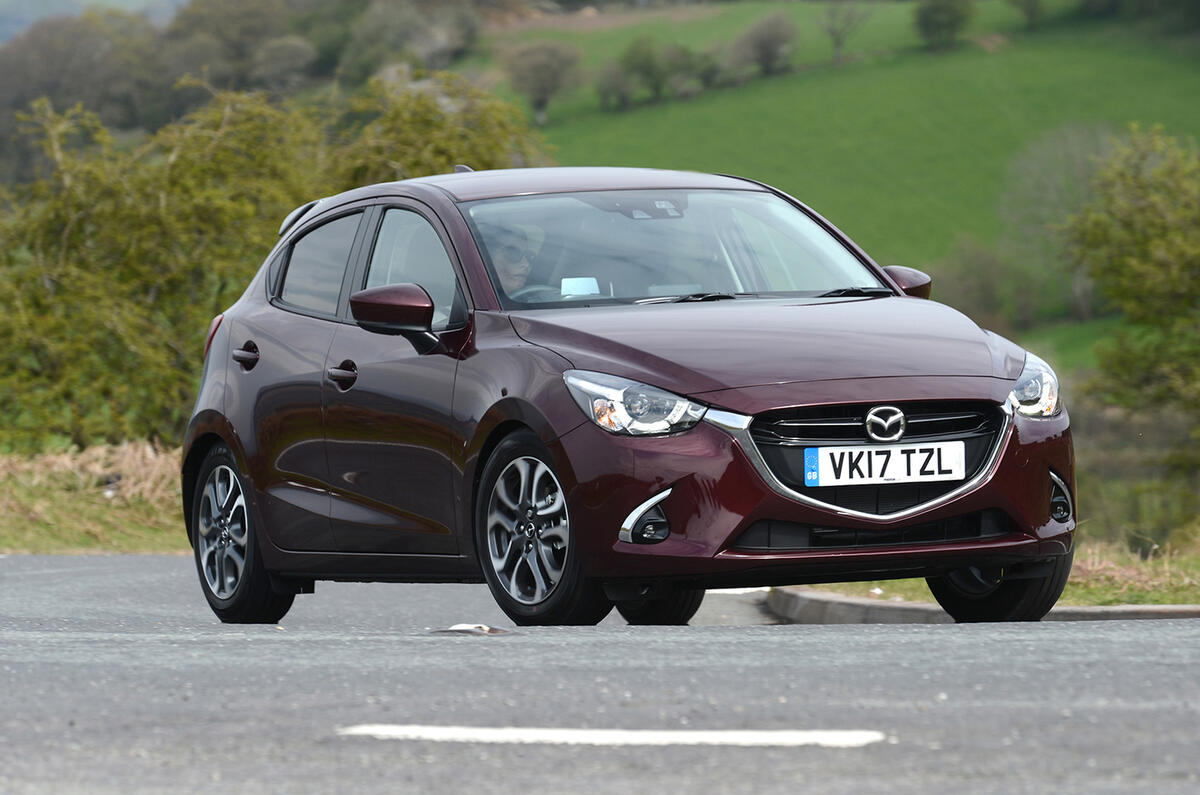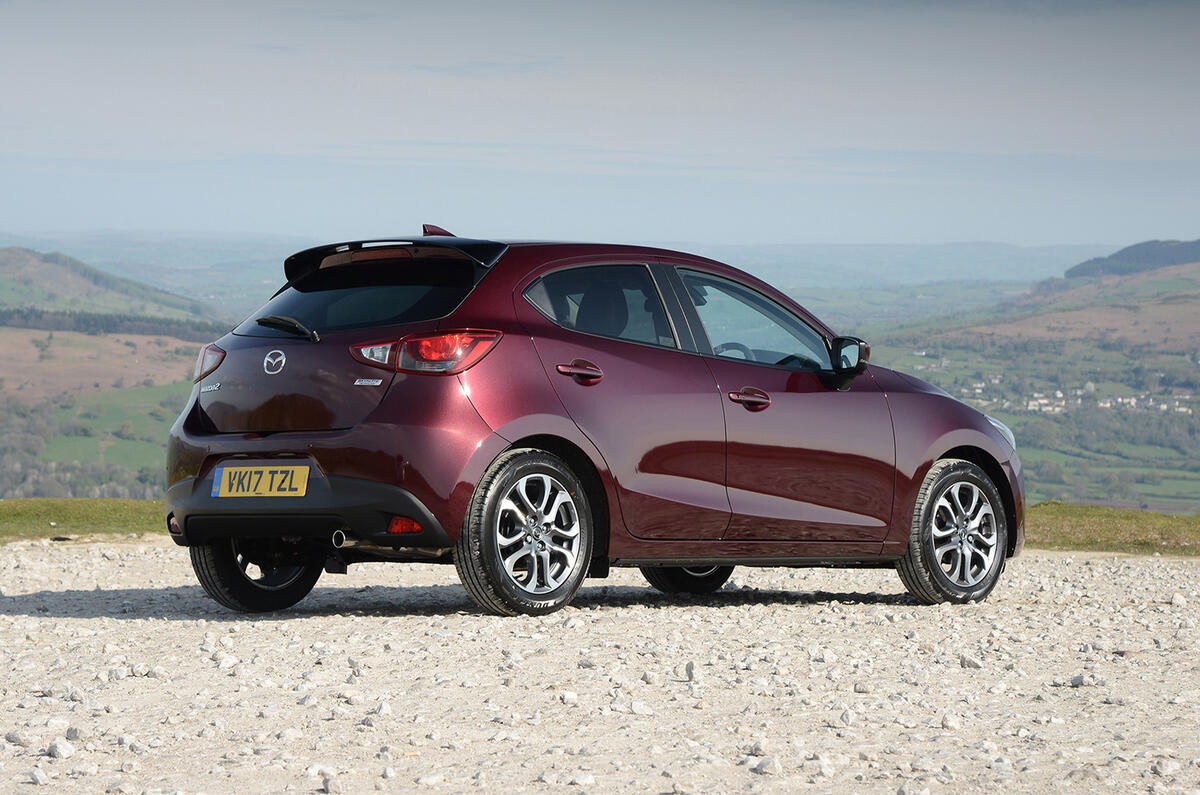 Mazda's Skyactiv tech revolution transforms its cheapest model into a supermini capable of eclipsing many of its more established European rivals
What is it?
This is the ultimate version of the recently updated Mazda 2, equipped with a 113bhp version of the 1.5-litre petrol engine and a six-speed gearbox exclusive to this model.
That's not a vast amount of power for a car carrying both GT and Sport badges, but on the other hand, the 2 is light, weighing a lean 1045kg in this guise. GT Sport identifiers include LED headlights and running lights, 16in alloy wheels, a black tailgate spoiler and, inside, brown leather inserts to the dashboard and door cards, although the highlight, almost literally, is a head-up display.
The updates to the 2 itself include more soundproofing, reworked dampers and anti-roll bar bushes, lower suspension arms aimed at improving the ride and recalibrated electric power steering to heighten feeling. The steering is also said to be improved by Mazda's G-Vectoring Control system, which finely modulates the engine's torque output in corners to eliminate torque effects. There are new interior fabrics and a new steering wheel design, too.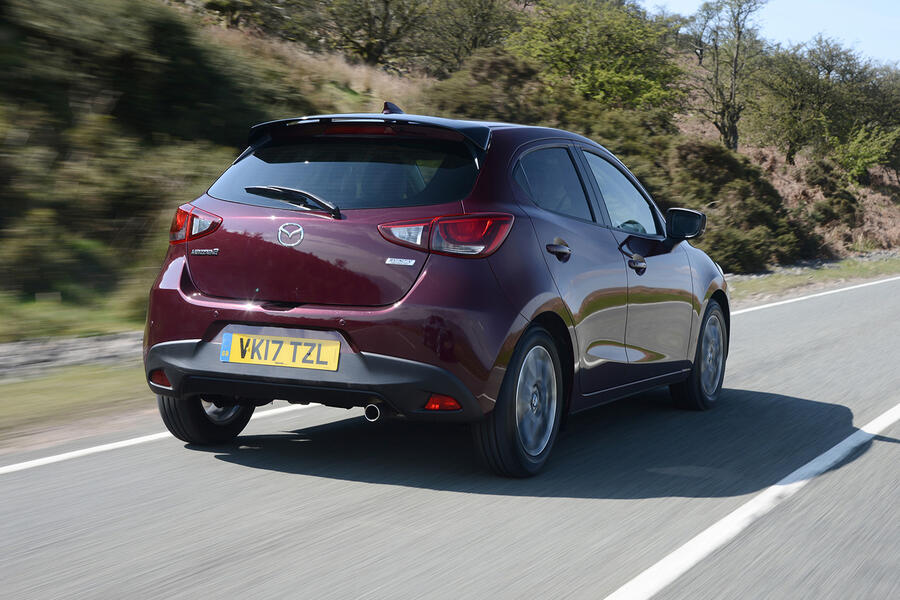 What's it like?
The GT Sport's specification conjures a hot hatch from the previous century. Ok, maybe not a 1.5-litre engine, but 113bhp, distantly peaking torque, a twist-beam axle and a 0-62mph time of 8.7sec certainly feel that way. Modernity emerges from the middle of the dashboard, where you'll find a 7.0in infotainment touchscreen and, more surprisingly, from the top of the instrument binnacle, where you'll spot the head-up display's projection screen. Supportively walled seats and a leather-bound steering wheel hint at the potential driving pleasure, as does a gear lever that snicks home with unusual precision. Within metres, you'll be feeling quite a firm ride, too.
The 2's motor isn't running over with power, but if you get assertive with it you'll find more urge than you might expect for 113bhp, especially as the 4000rpm torque peak hoves into view. It's not madly rapid, the GT Sport, but it's certainly brisk enough to entertain. Your ears will pay a light price though, with the four-cylinder unit's innate vibrations straining to break through the new noise barriers. It's acceptable, but a passenger might tell you that they've had enough after a while.
Happily, the 2's firm ride isn't so firm that it underlines that thought. It's almost choppy, but well-controlled and good over longer undulations, besides encouraging you to make use of the extra zest. So does plenty of grips and reasonably judged steering weight, but there's still too little feel, despite the recent tweaks. This isn't a car that's eager to bite into bends, nor one that'll goad you into hard-charging them, either. There's entertainment here, but it's certainly not full-strength.
There is another benefit in the extra power though. The GT Sport's cruising abilities are well able to deal with distance, especially with the calming influence of a sixth gear. And the comfortable seats and a decent equipment quotient make it a good all-rounder. It would look more special to sit in if the dark brown leather wasn't so dark as to turn black on a gloomy day.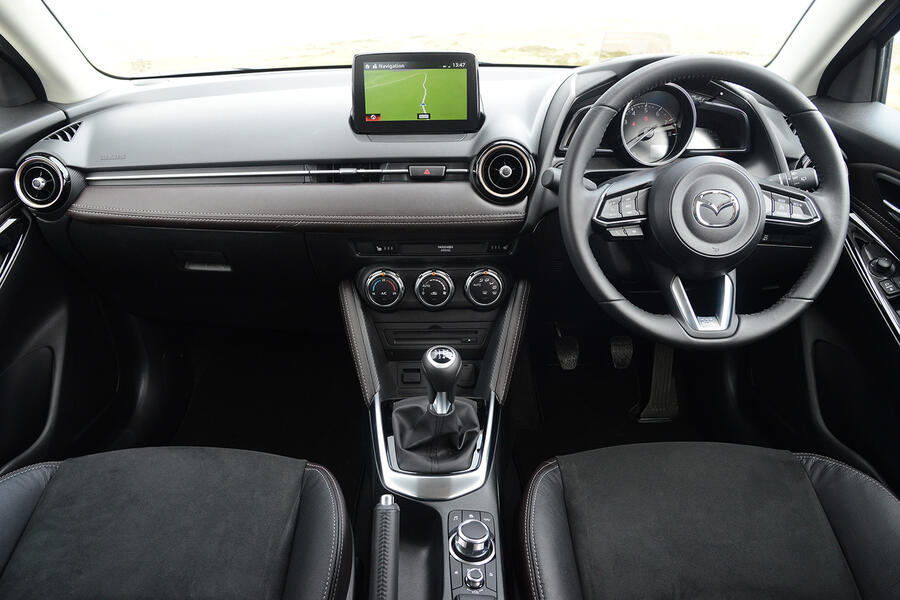 Should I buy one?
If you want a swift supermini that isn't 200bhp rubber-chewing hot hatch, the 2 GT Sport is worth a look. It's better to drive than Vauxhall's 123bhp Corsa SRi 1.0 VX-Line, for example, with its low weight delivering more go than you'd expect. It's also well equipped, adequately spacious, especially given a footprint usefully smaller than average, comfortable enough for distance (just) and easy to live with.
It's a shame, though, that the 2's character couldn't be more flavoursome. For many, those 200bhp superminis are simply too extreme, besides being pricey and challenging to insure. The excellent power-to-weight ratio of the GT Sport offers the potential to offer something memorably engaging for thousands of pounds less, but in this dynamic tune, it's just too bland to have you busting to drive it again.
Mazda 2 GT Sport
Where Gloucestershire On sale Now Price £16,995 Engine 4 cyls, 1496cc, turbocharged petrol Power 113bhp at 6000rpm Torque 115lb ft at 4000rpm Gearbox 6-spd manual Kerbweight 1045kg Top speed 124mph 0-62mph 8.7sec Fuel economy 56.5mpg CO2 rating 117g/km Rivals Vauxhall Corsa, Mini One