Powertrain, chassis and styling tweaks keep UK's best-selling 'PHEV' in business but don't address some key weaknesses.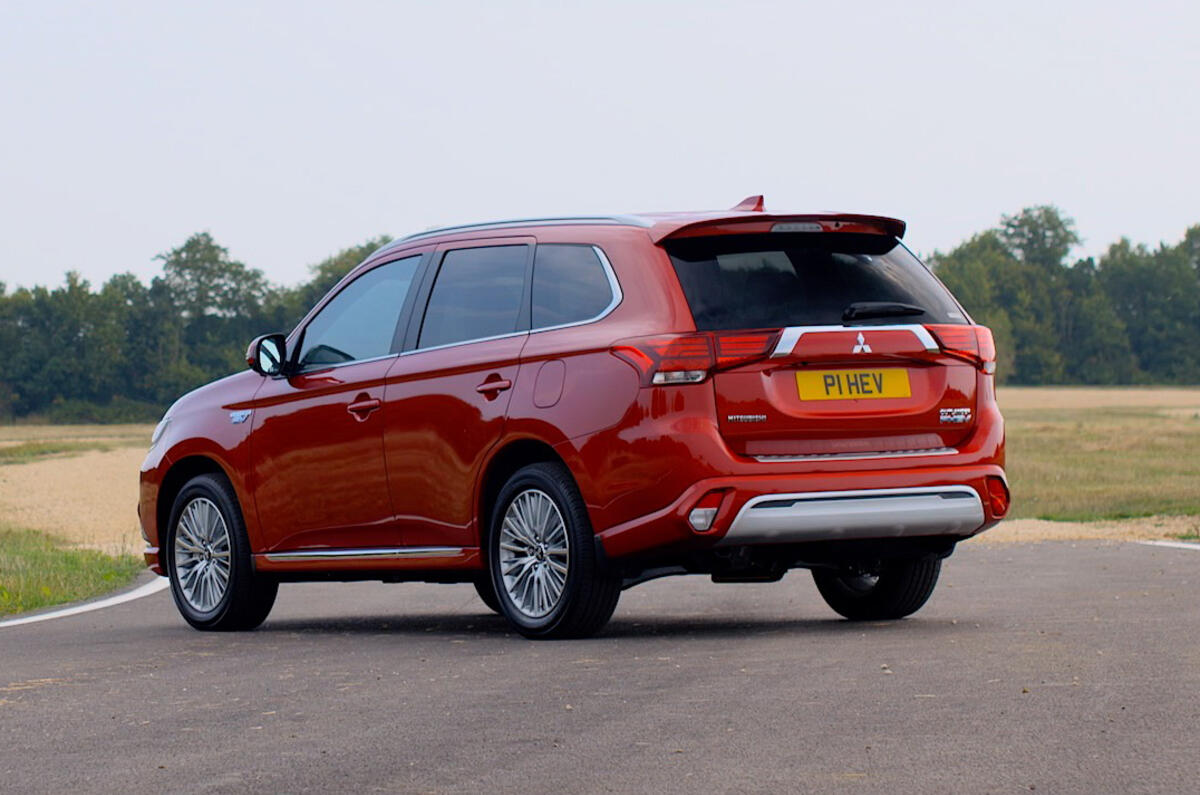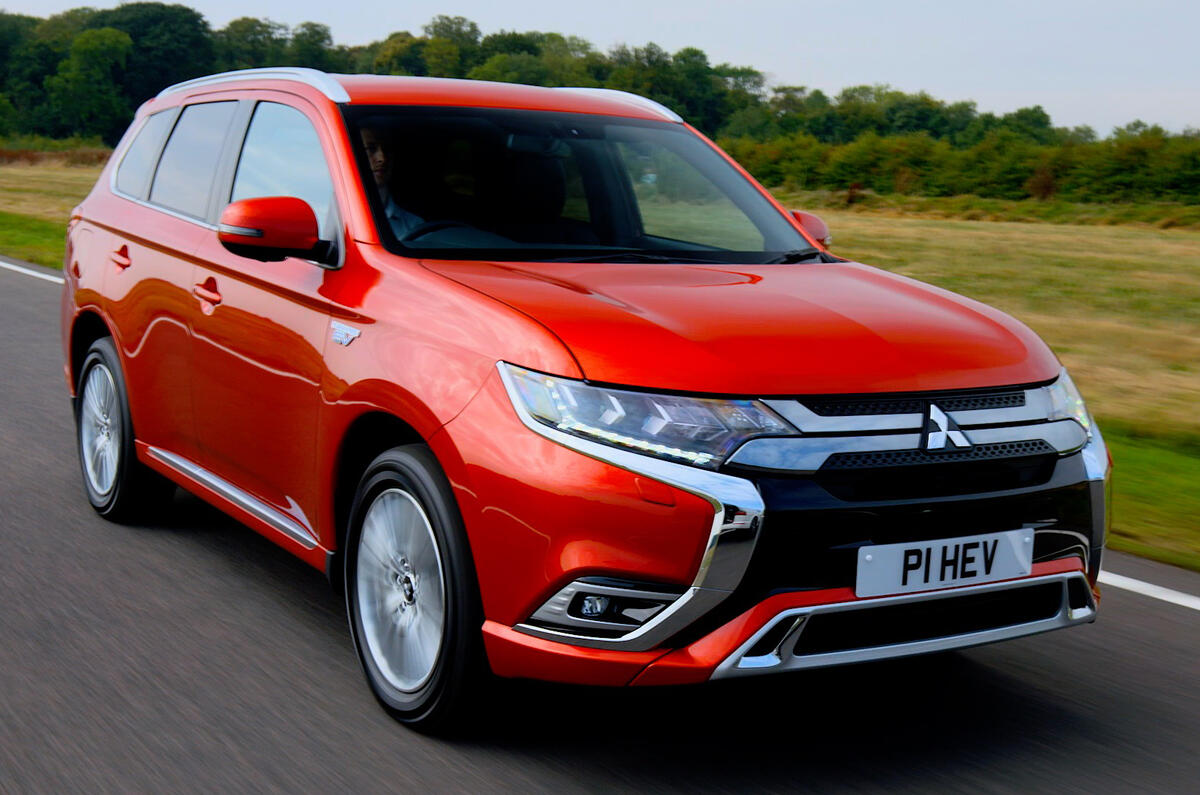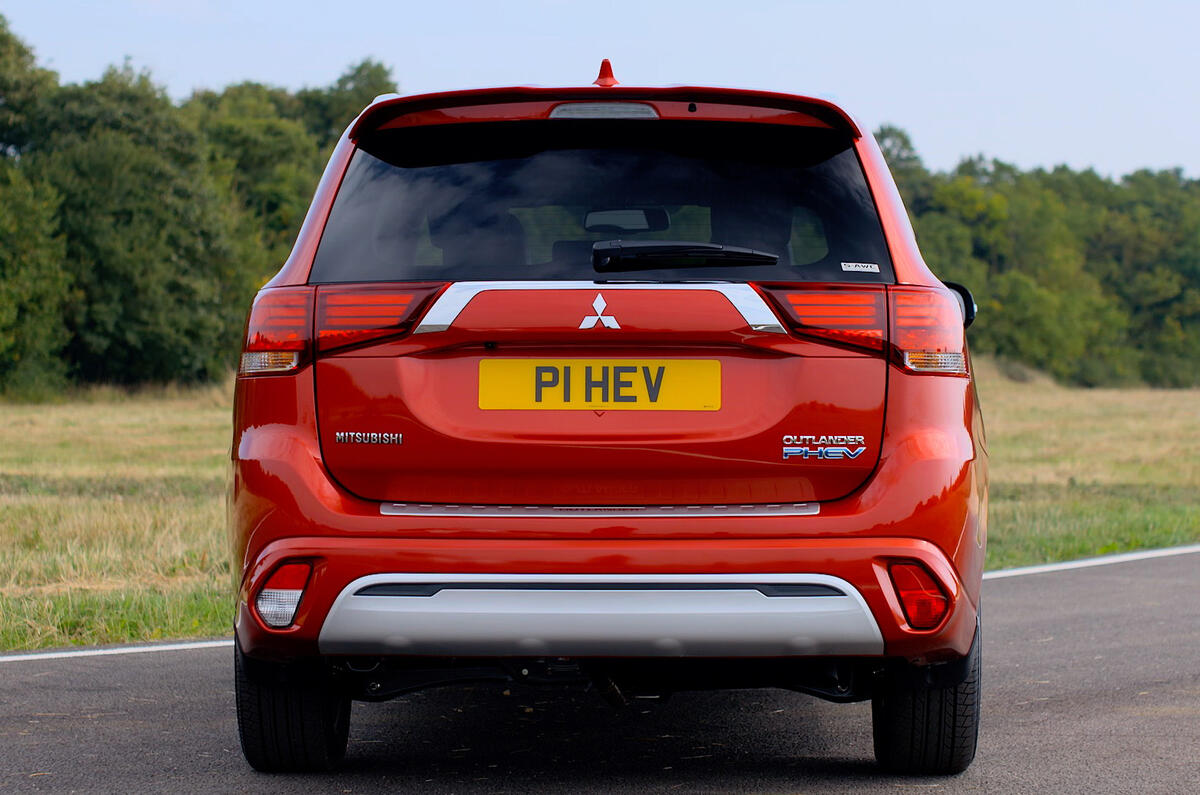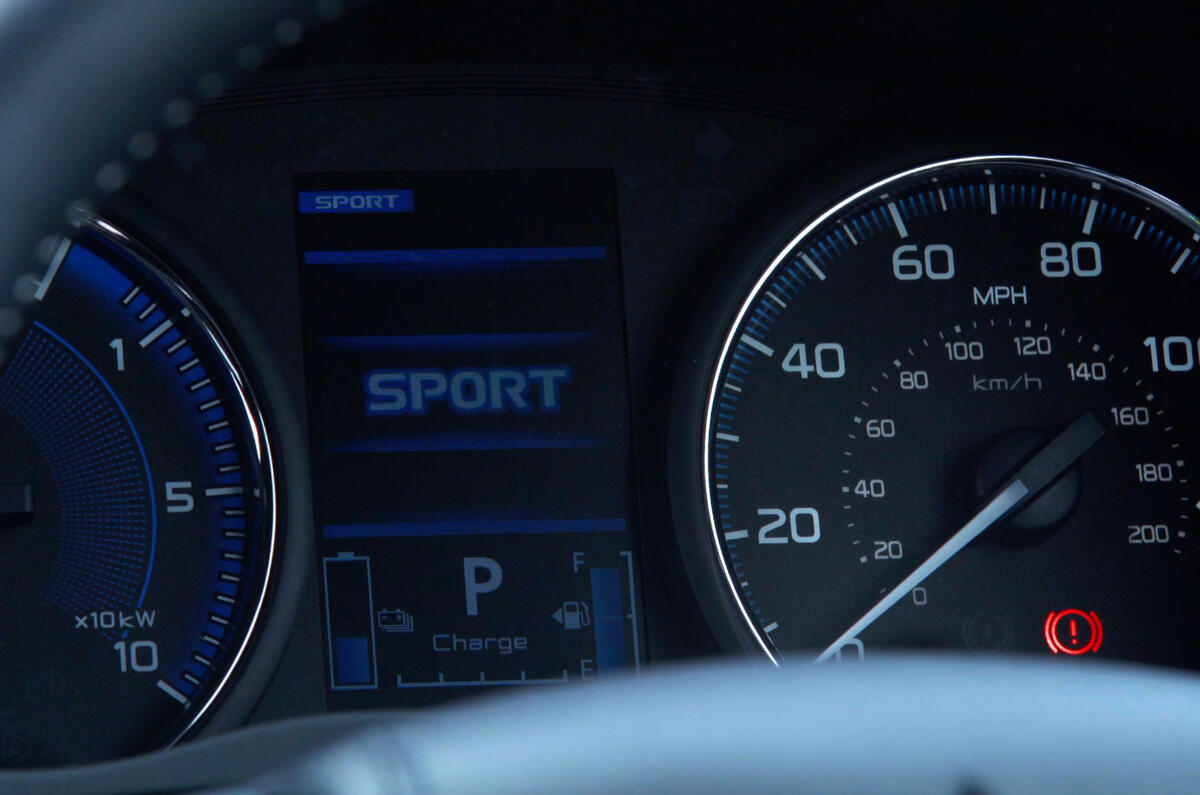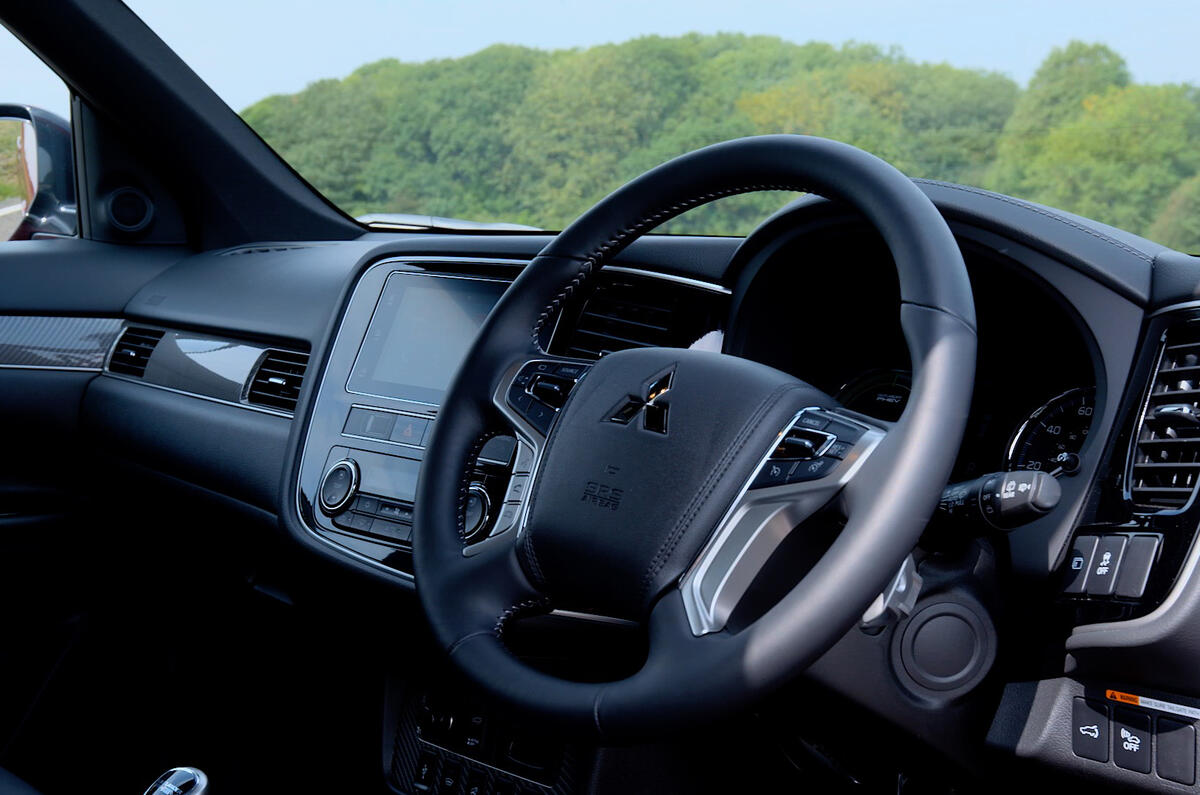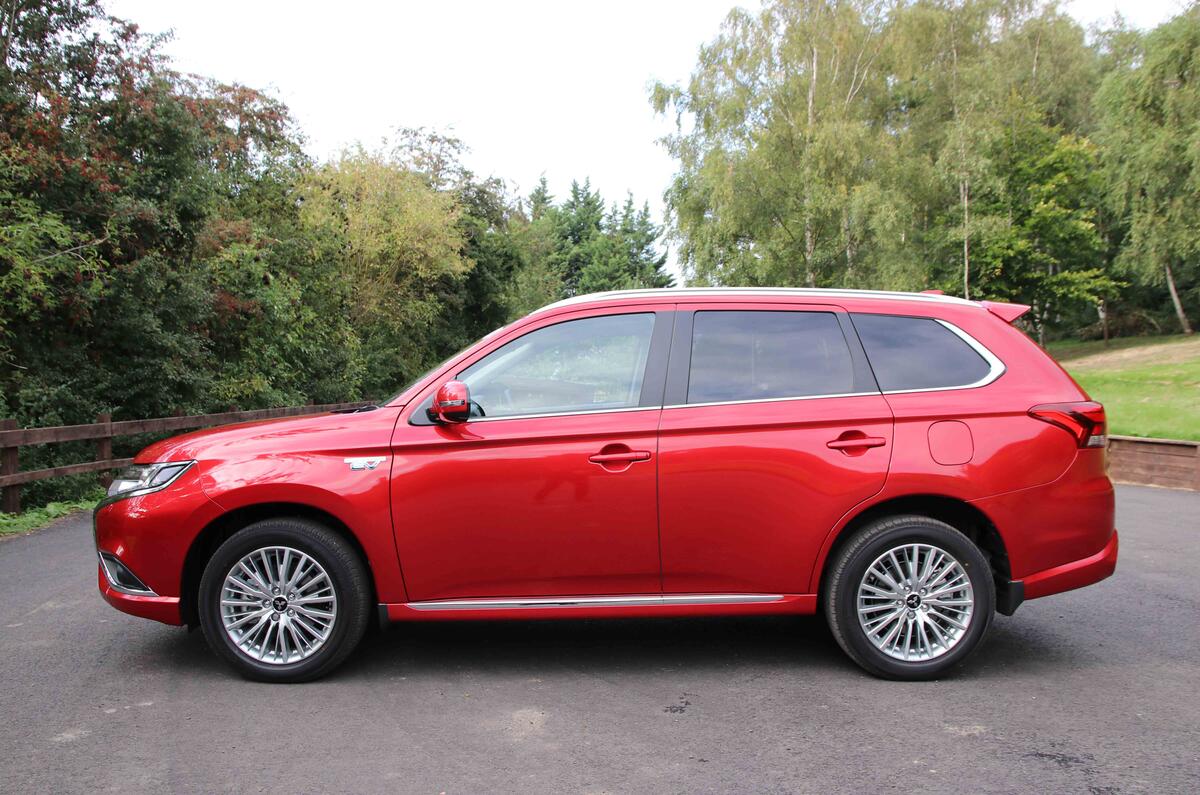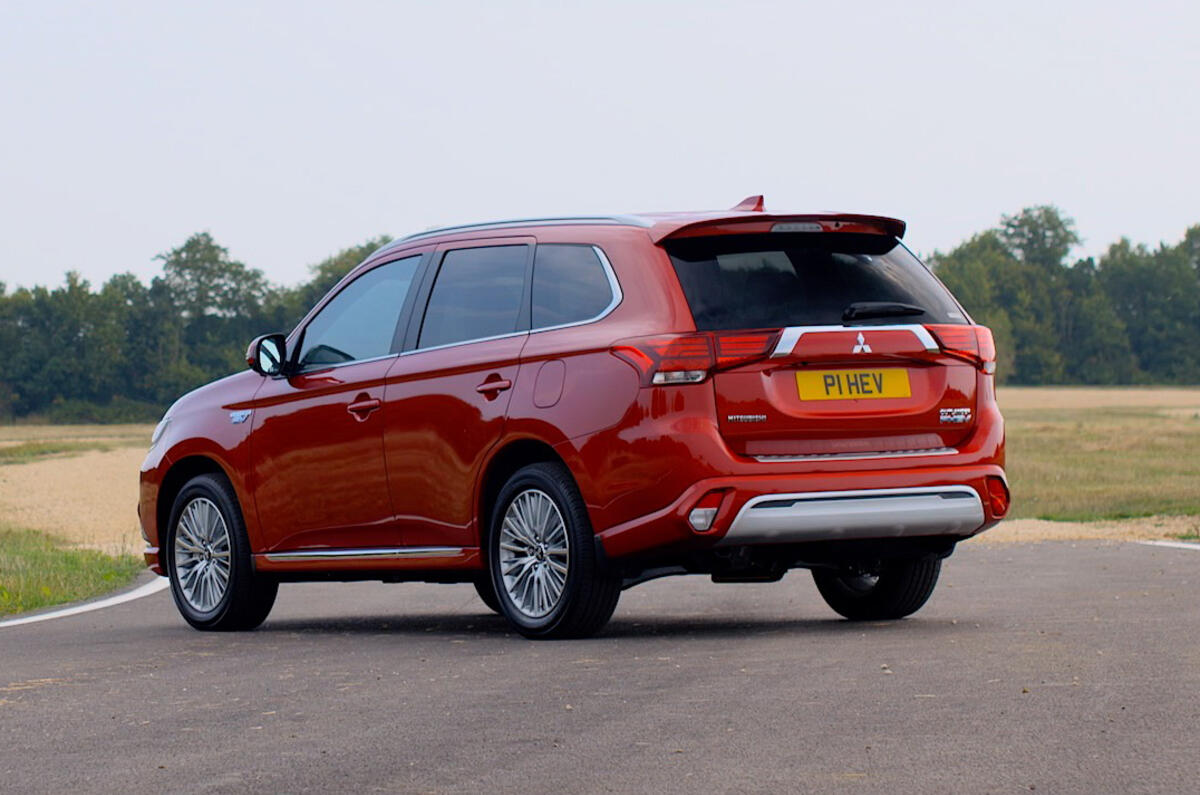 What is it?
Britain's biggest-selling plug-in hybrid car, the 2019-model-year Mitsubishi Outlander PHEV, in mid-range '4h' form and driven in the UK for the first time. Prices start from under £35,000 for the car after the government's 'PiCG' purchase incentive for ultra-low-emissions cars.
The Outlander PHEV has just had the third model-year revision since its launch in 2014 and the most wide-ranging yet. The most important part of that revision makes the 2019-model-year Outlander WLTP-emissions certified – and therefore one of not-very-many of the current crop of PHEVs that are technically still on sale after the passing of the old emissions regime's August registration deadline.
The Volkswagen Golf GTE is currently on a sales hiatus awaiting a re-certified version, likewise the BMW 330e – although discounted, pre-registered examples of both probably wouldn't be difficult to track down in dealer stock over the coming weeks. Mitsubishi's firm hope is to hoover up plenty of existing PHEV owners from other brands who are due to replace their cars soon but would otherwise have to wait to get the updated version of their current car. It stands a reasonable chance of doing that if it can deliver cars quickly enough – since fleet drivers who are used to paying 13% benefit-in-kind company car tax aren't likely to want to go back to paying more than double that with a conventionally fuelled car.
The recertification process has come at the same time as a new and more powerful petrol engine for the car, moving from 2.0-liters of swept volume to 2.4. An improvement in drive battery capacity has been delivered too, rising from 12kWh to 13.8. Gains on electric motor power of about 10% for both the car's front-mounted engine/generator and its rear-mounted electric drive motor have been made. And a few chassis, suspension, steering, braking, styling, and equipment updates have been made too, all aimed at making the Outlander PHEV more refined, better-handling, more upmarket-feeling and better to look at than it was.
Because the WLTP testing cycle is more demanding than the old NEDC lab test, of course, the Outlander's key performance statistics for the electric-only driving range, carbon emissions, and fuel economy all look to have been made worse – the car now being rated for 28 miles of mixed zero-emissions range (after a four-hour at-home charge) rather than 33, and lab-tested fuel economy has dropped to 139mpg from a figure north of 160. Neither comparison is like-for-like, though.
In fact, Mitsubishi's contention is that, in real-world use, the new PHEV's torquier petrol motor (which can automatically switch between Otto and Atkinson combustion cycles to save fuel under light load) and its improved electric powertrain make for a significantly more efficient and responsive driving experience.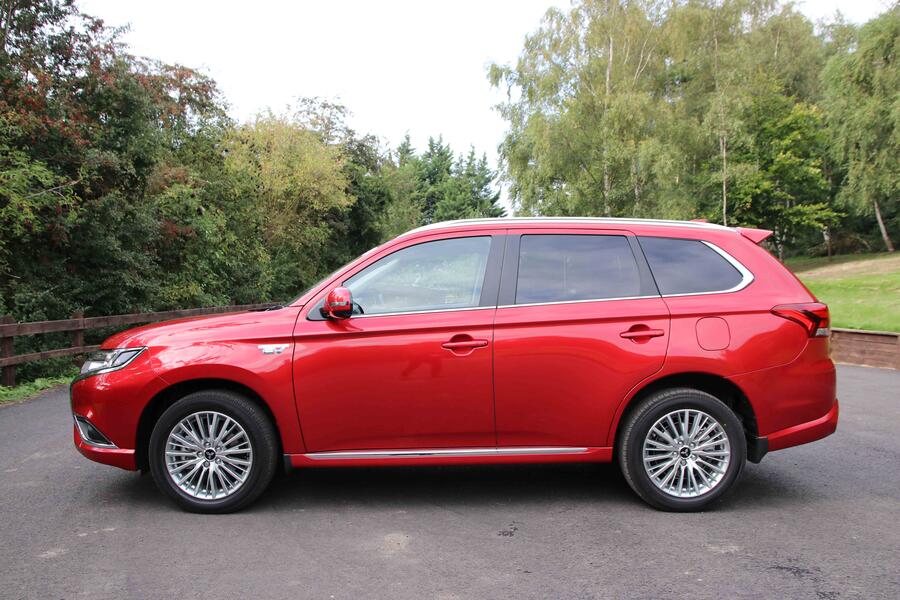 What's it like?
A little bit better in some ways; but at least 90% familiar in what it is, what it does on the road, and in the way that it does it.
Stiffened chassis welds, new shock absorbers, a new steering rack and a change of tyre supplier combine to make a perceptible difference to the car's handling response, body control and ride comfort – but not a big enough difference, in any case, to make the Outlander's driving experience stand out in any new way.
There is now a 'sport' driving mode that sharpens the car's throttle response and adds weight to its steering – but it's not a particularly convincing one, and doesn't change the fact that this car feels at its best when wafting along in comfortable, quiet, relaxing and efficient fashion. Dig deep into the car's accelerator travel and, while those beefed-up electric motors and bigger engine do make for slightly more authoritative acceleration than before, they don't make for desperately strong outright pace. Or for much driver involvement, for that matter, as the petrol engine spins up to peak revs without feeling particularly well-connected to the driving wheels.
So there's been no great character change exacted here. But then, as we've already hinted, you might not think the Outlander PHEV was in need of one. It was and remains an interesting car to drive in its way when running solely on electric power.
The car's bigger battery would appear to have made little if any difference to the zero-emissions range. When this tester ran an early Outlander PHEV as a long-termer in 2014, it would do about 25 miles on a full battery before the petrol engine kicked in. In the new version, you might make that 27 or 28, once you're used to eking out your battery charge by varying the car's power regeneration settings: something, not all electrified powertrains make so easy.
There is certainly a bit more electrical oomph on offer for accelerating away from junctions, for climbing and for nipping into gaps in the traffic, with Mitsubishi claiming the car will now quietly usher itself up to the far side of 80mph without needing to wake its petrol engine. On anything other than the motorway, or for A- and B-road overtaking, you're unlikely to need the car's combustion powerplant in order to keep up with the general flow of traffic – unless you're driving in hybrid mode after the battery has been depleted. Around town and from low speeds, meanwhile, there's enough electric motor torque to make the Outlander feel as speedy and responsive as you're likely to want it to be.
Mechanical refinement levels in the car are good even when the piston engine is running, while both body control and ride comfort have been improved from the slightly willowy, underdamped standard of the outgoing car. The new Outlander PHEV tucks its nose into corners a touch more keenly than its predecessor did; it rolls a good deal less mid-bend; it feels a touch more precise and alive to smaller steering adjustments, and it controls the vertical movements of a body whose kerb weight has been increased to the tune of 35kg a shade more consistently too.
Mitsubishi's other changes, to equipment, styling and trim, probably don't make quite as much of a perceptible difference to the appeal of a car, which, while it's now priced like certain petrol-electric plug-in options from premium brands, still doesn't feel like it's been finished like one. The car's cabin is as practical and comfortable as that of any SUV of its size, but its richer material touches – faux-carbon fibre garnish on the transmission tunnel and fascia, leather on the door cards, and Mitsubishi's various efforts at chrome accenting – still contrast starkly enough with the flimsy feel of some of its panels, and the antiquated look of some of its switchgear, that they seem out of place.
The car's touchscreen infotainment system has had its volume and map scale knobs removed since its original form, making it sleeker-looking but ultimately less usable. At 7in in size, it looks a bit lost on the Outlander's large dashboard too – although its saving grace is smartphone mirroring compatibility for both Apple and Android.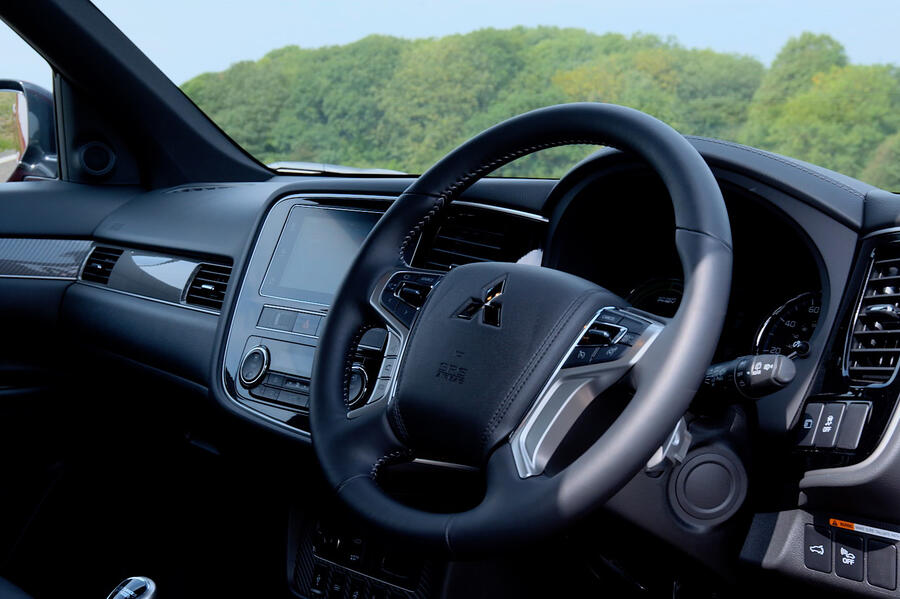 Should I buy one?
As an affordable family SUV with sub-50g/km carbon emissions, the Outlander PHEV found itself in a class of one when it appeared four years ago. Mitsubishi must scarcely believe its luck that four years on, the car's still in that position. And so, if Kia's Niro PHEV just isn't quite spacious enough for you, or if four-wheel drive is a motivating factor, this car will still make an awful lot of financial sense for a great many people.
Mitsubishi's UK importer has sold almost 40,000 of them so far and expects to sell plenty more. With nothing else quite like it on the market – and since the firm estimates that this car can save £5000 a year for an owner with a 20-mile each-way daily commute, who does about 18,000 miles a year, pays company car tax and is switching from a typical 40mpg diesel SUV – so it should.
This tester would certainly warn anyone getting out of a credible premium-branded car that running an Outlander PHEV might not make you laugh quite all the way to the bank, travel agent, retail park or mortgage broker. This is an easy-going and relaxing car to drive, and one of the interesting glimpses to drive, but its perceived quality levels remain a key weakness at the price point – and if you don't plan to charge it, it could end up costing you money rather than saving it.
As long as you're happy to accept the limitations of an efficient, comfortable and functional, if slightly plain and the one-dimensional family car, however – and you're ready and able to fully embrace plug-in car ownership – I suspect you won't regret picking an Outlander PHEV one little bit.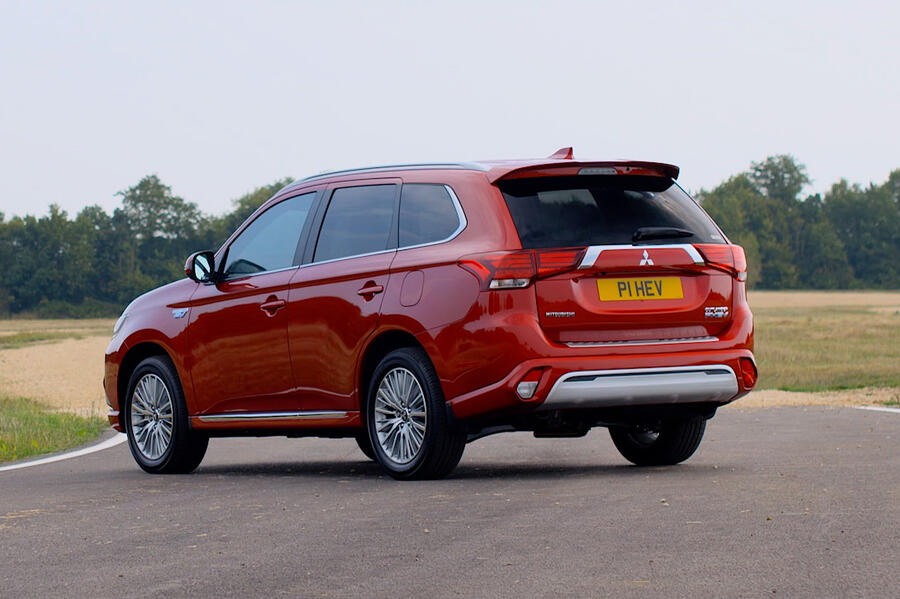 Mitsubishi Outlander PHEV 4h specification
Where Worcestershire Price £37,000 (inc £2500 PiCG) On sale Now Engine 4 cyls in line, 2360cc, petrol, with two electric motors Power 133/175bhp (petrol/electric) Torque na Gearbox direct drive Kerb weight 1880kg Top speed 106mph 0-62mph 10.5sec Fuel economy 139mpg (WLTP combined) CO2 46g/km (WLTP combined) Rivals VW Passat GTE, Kia Niro PHEV