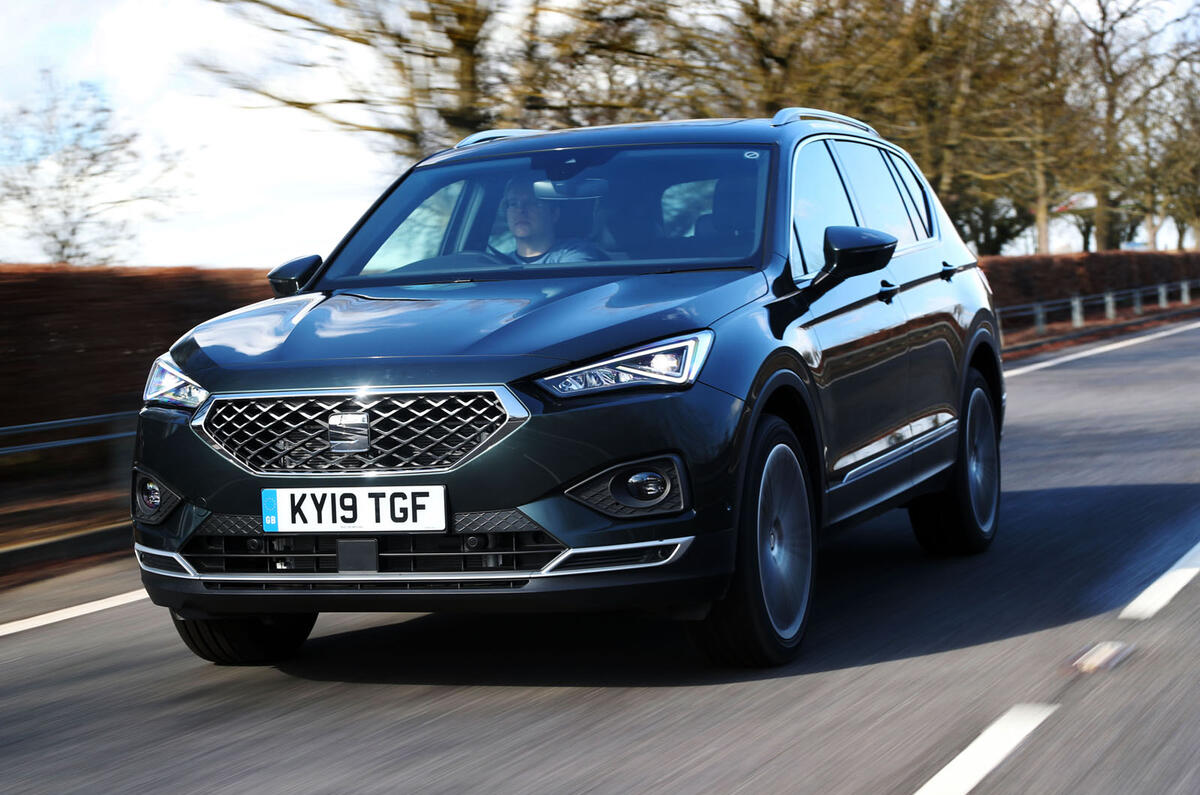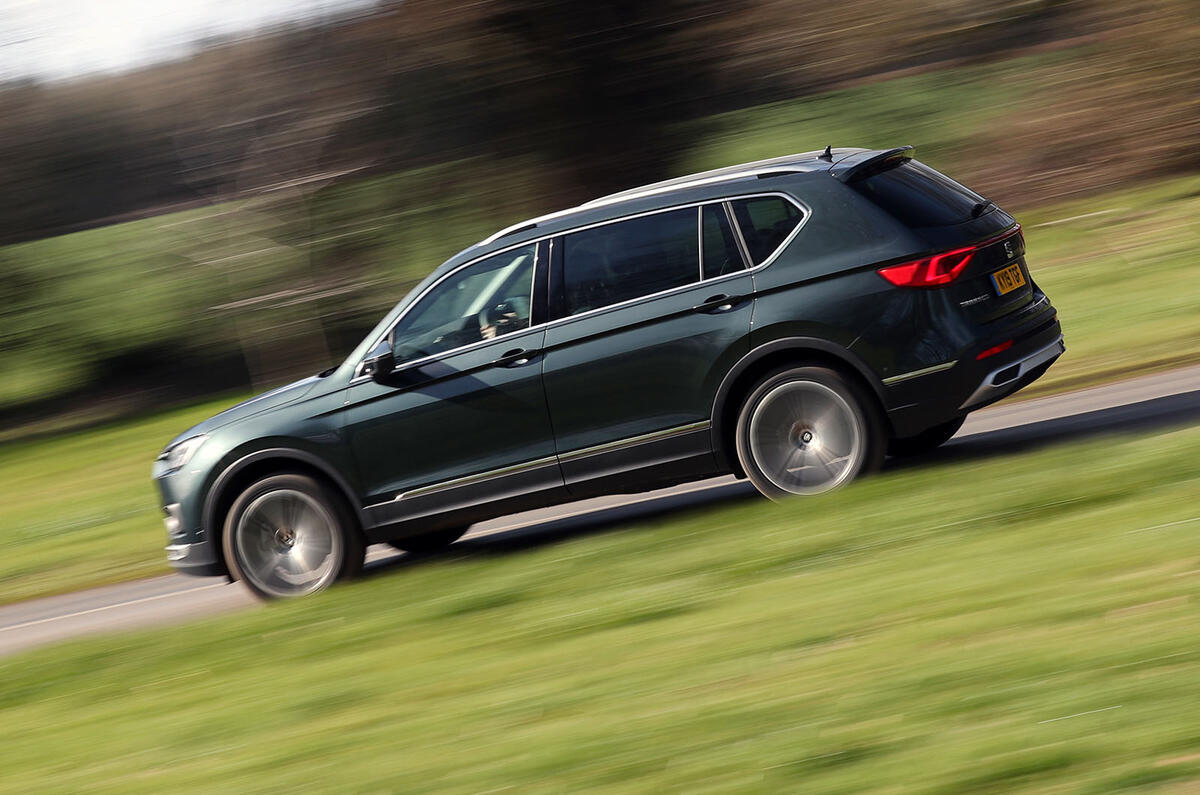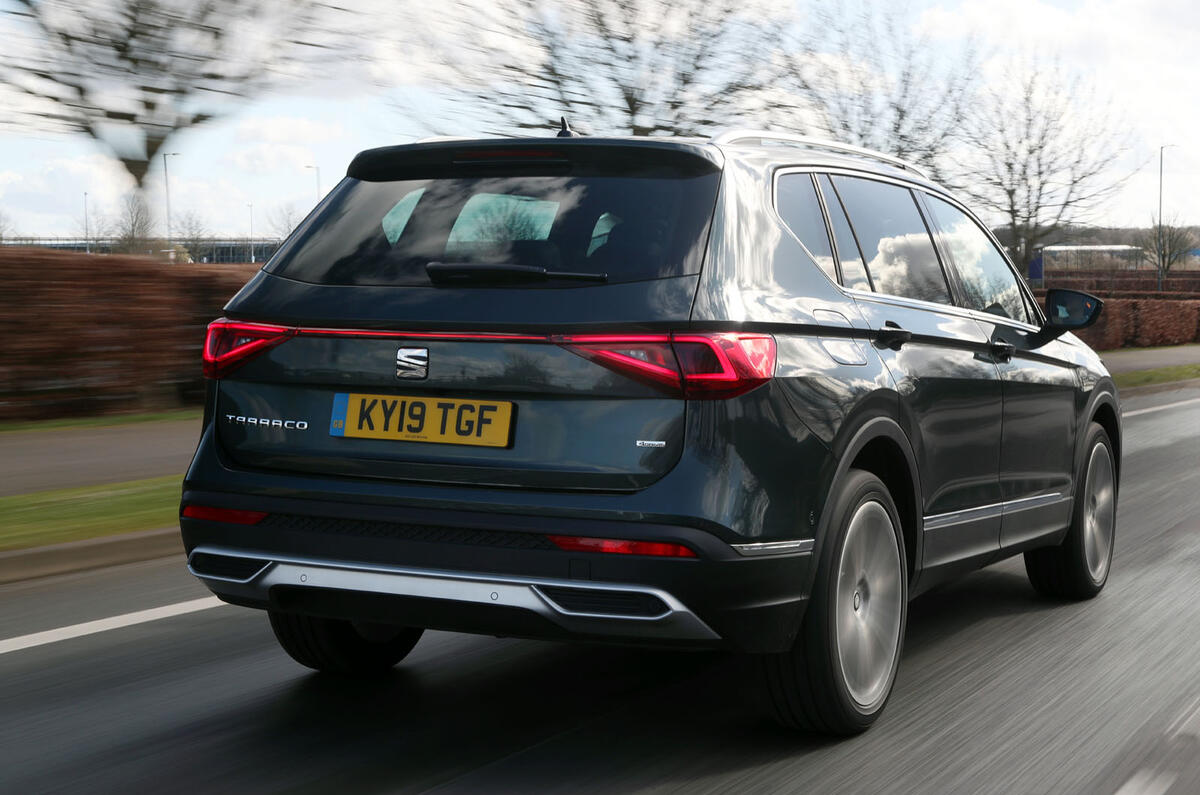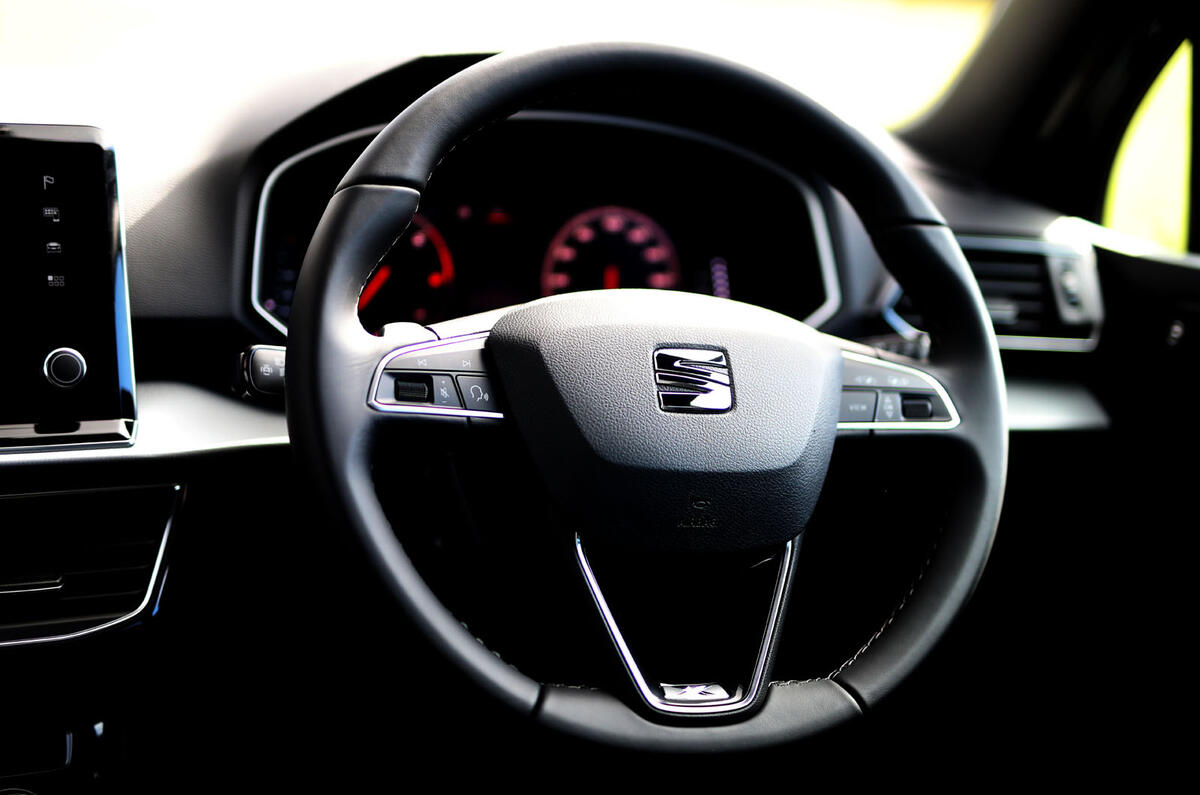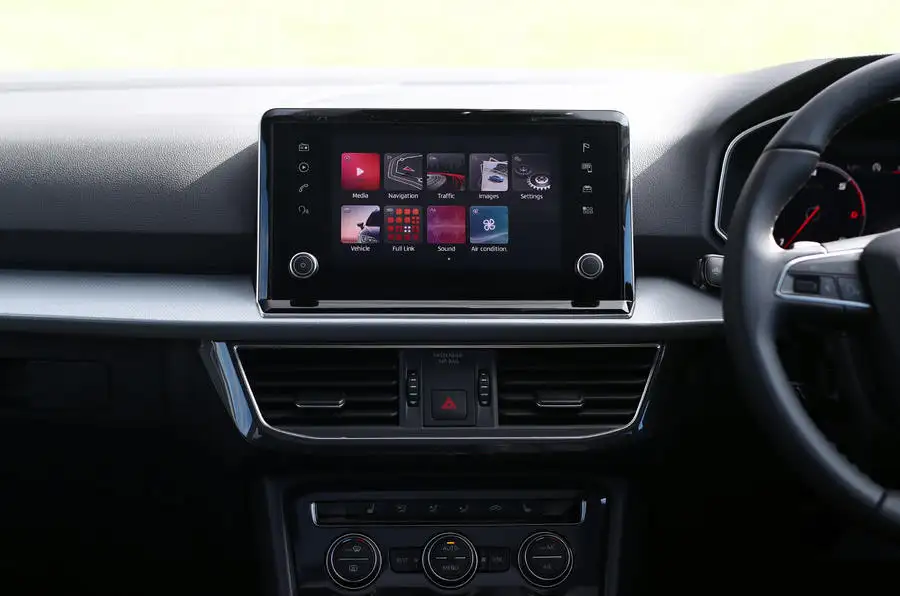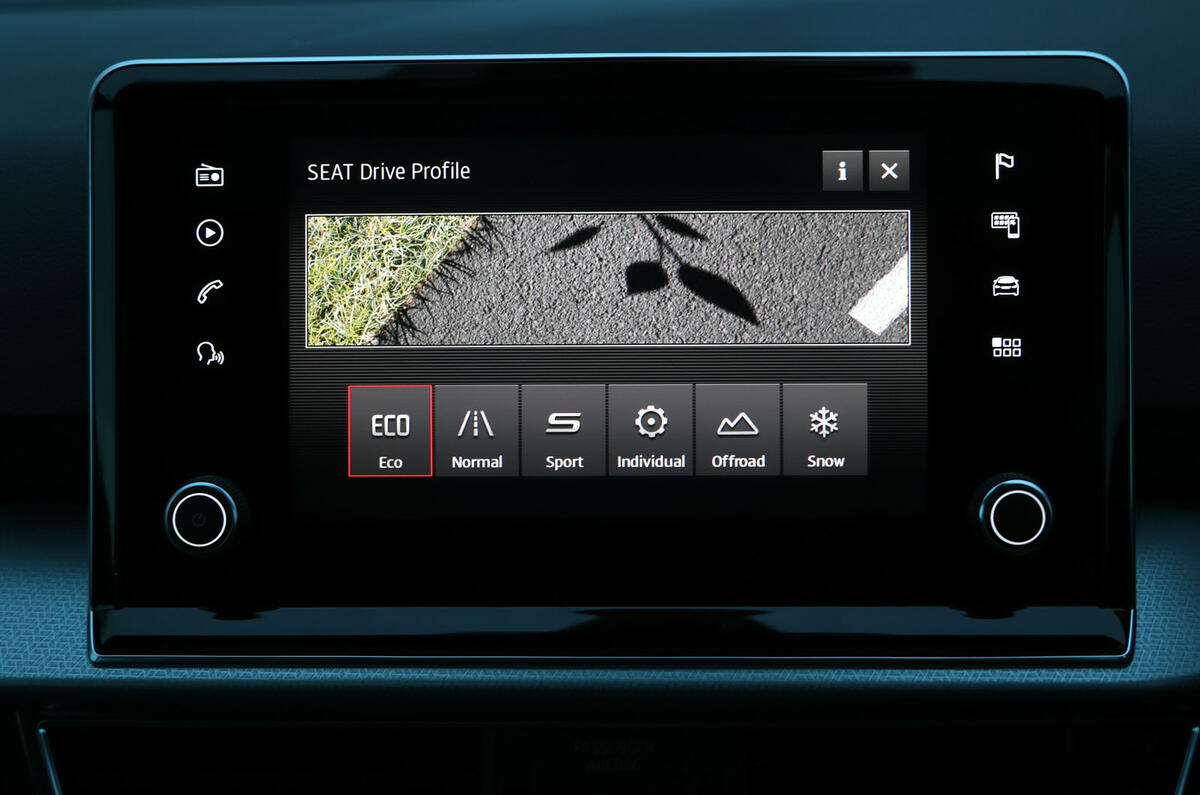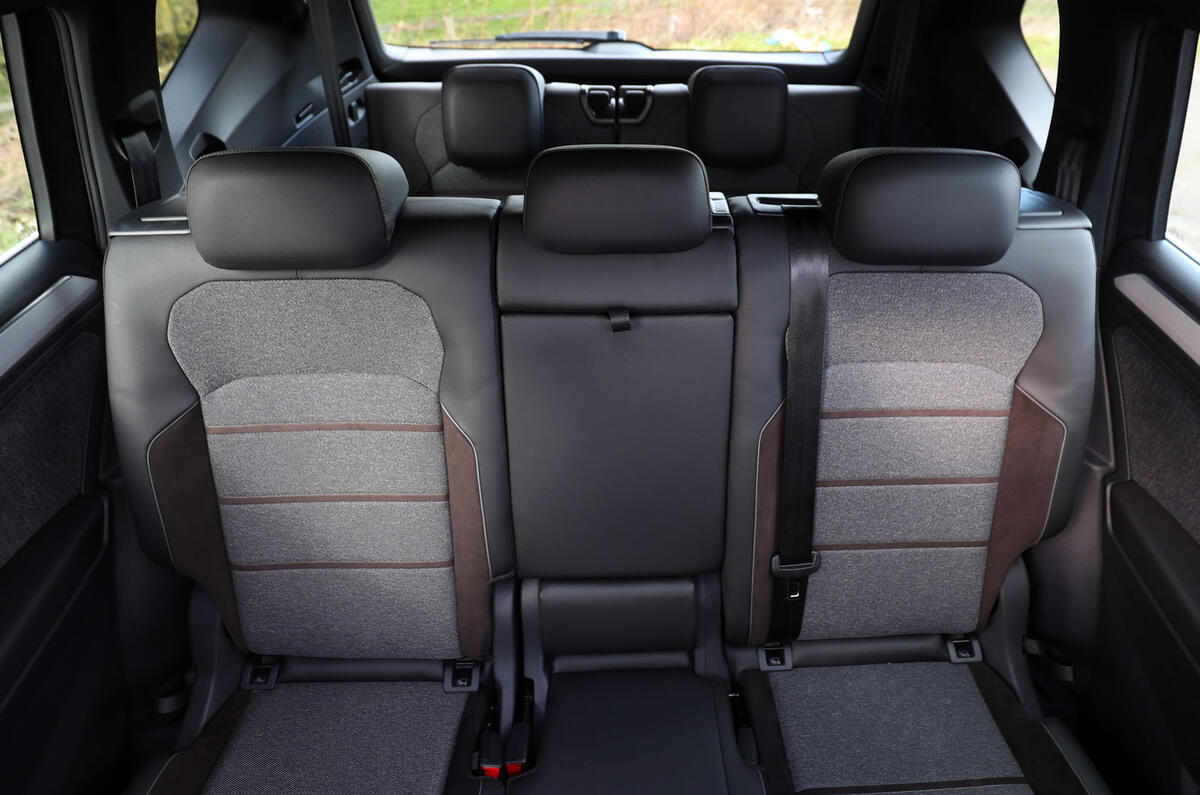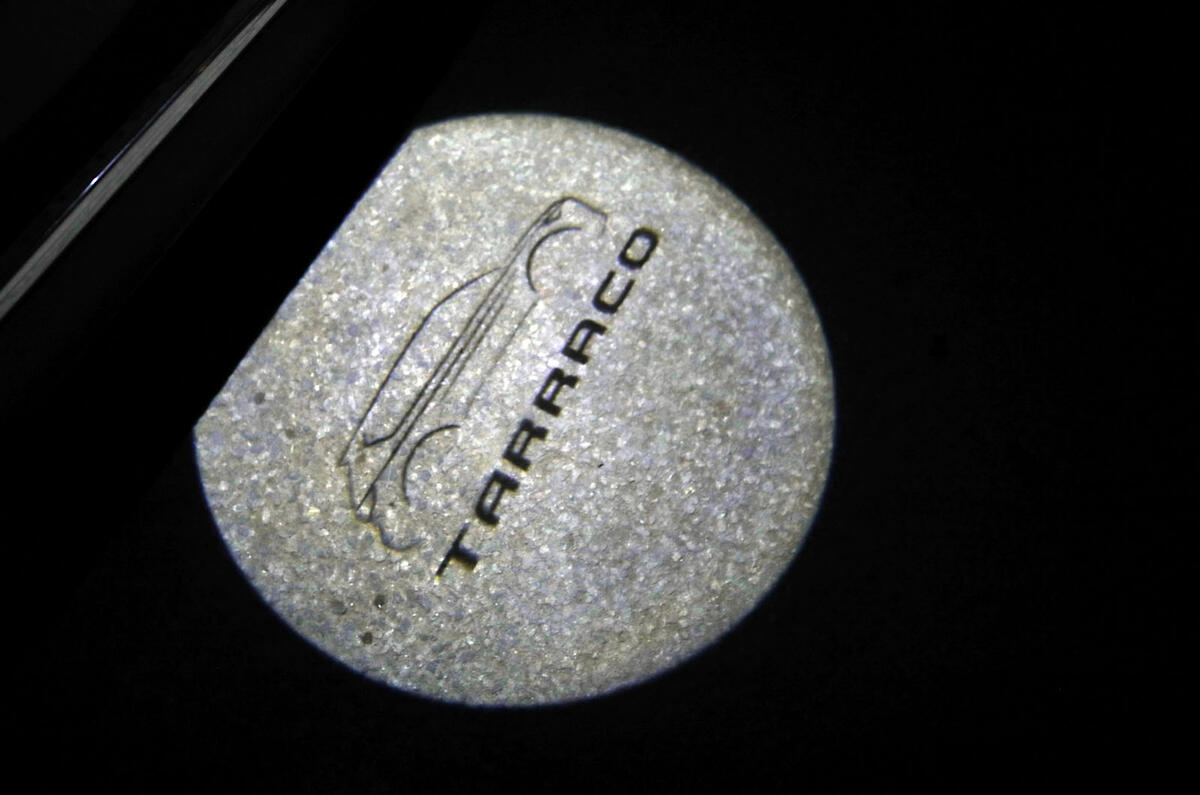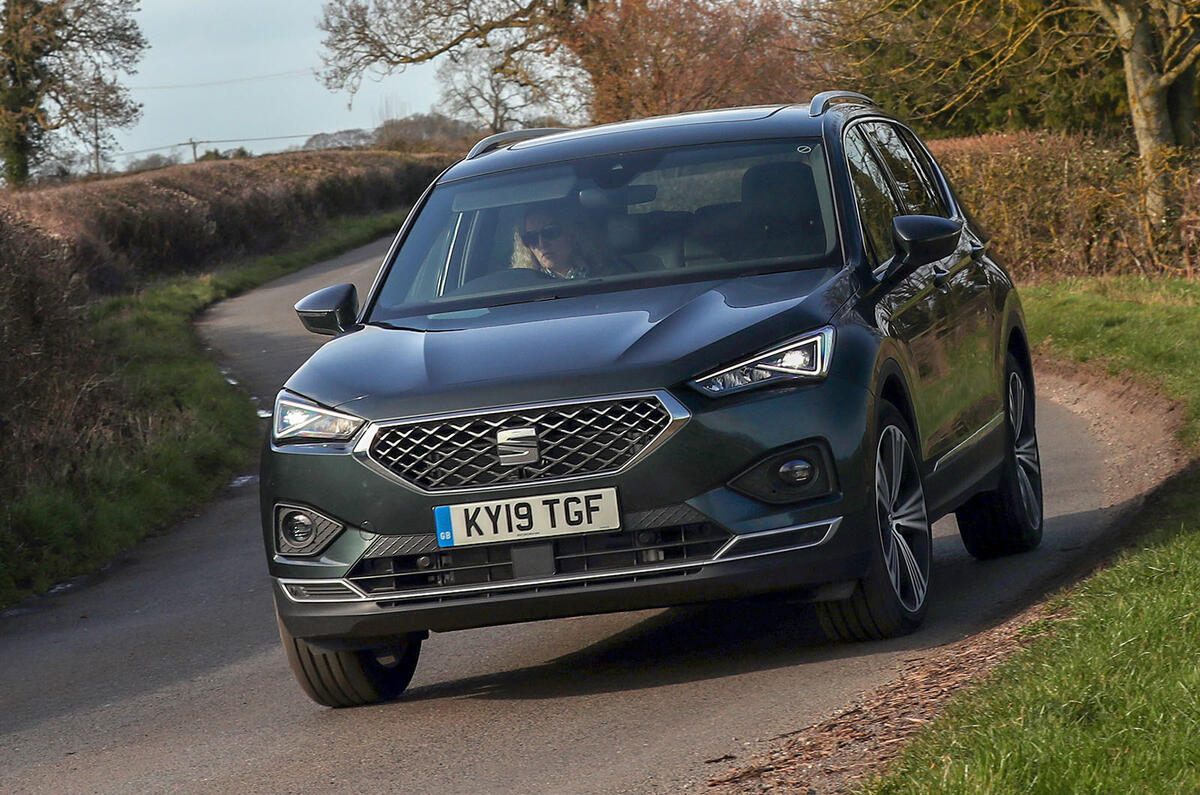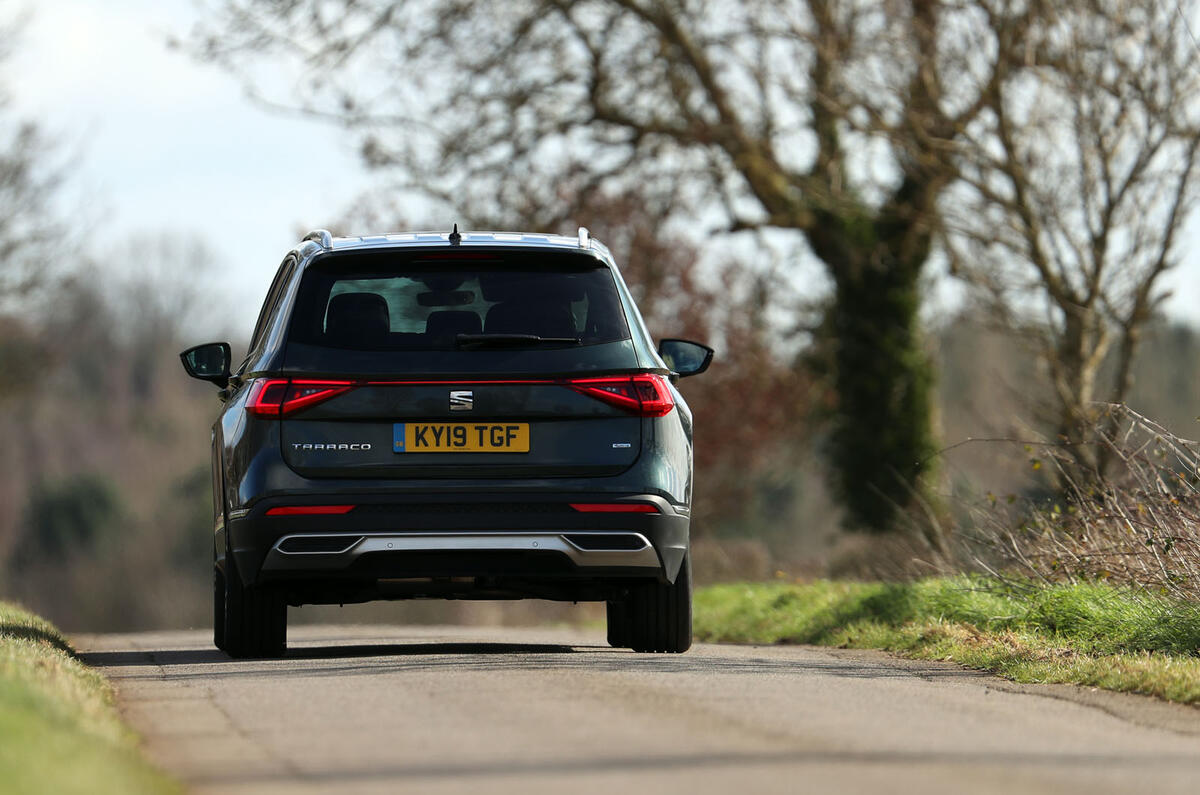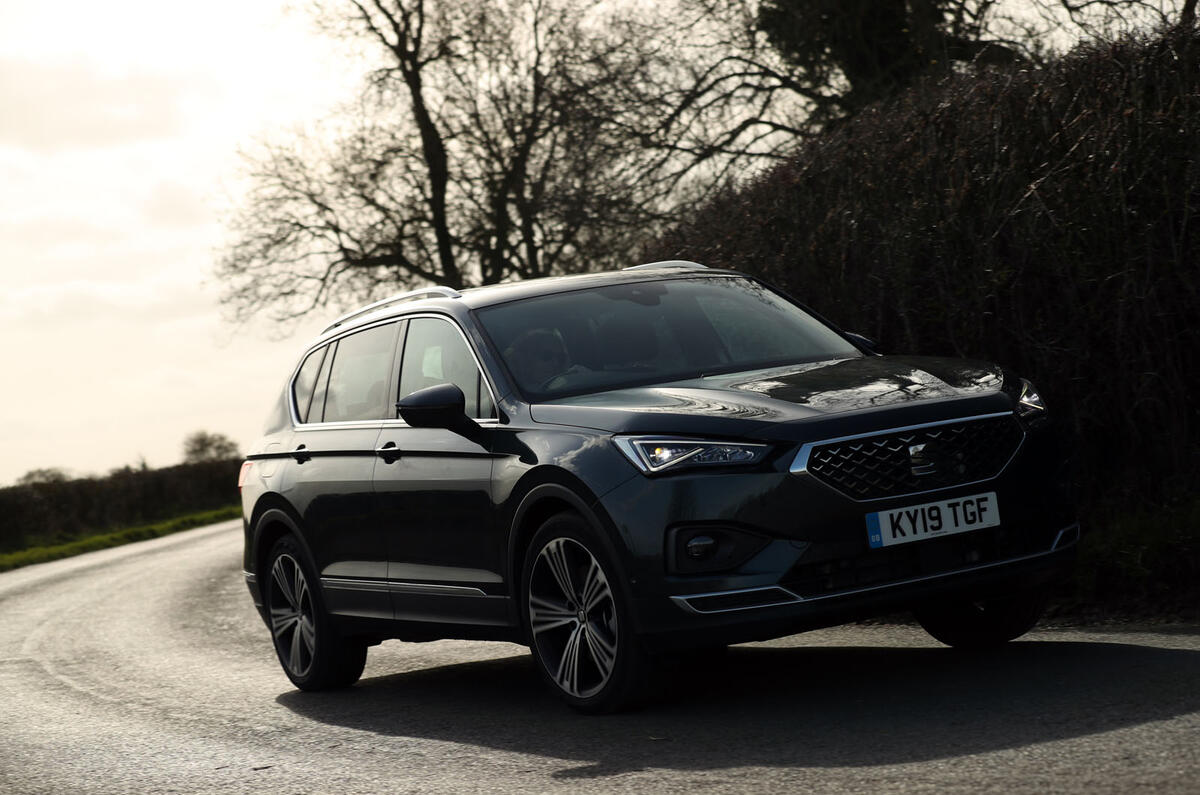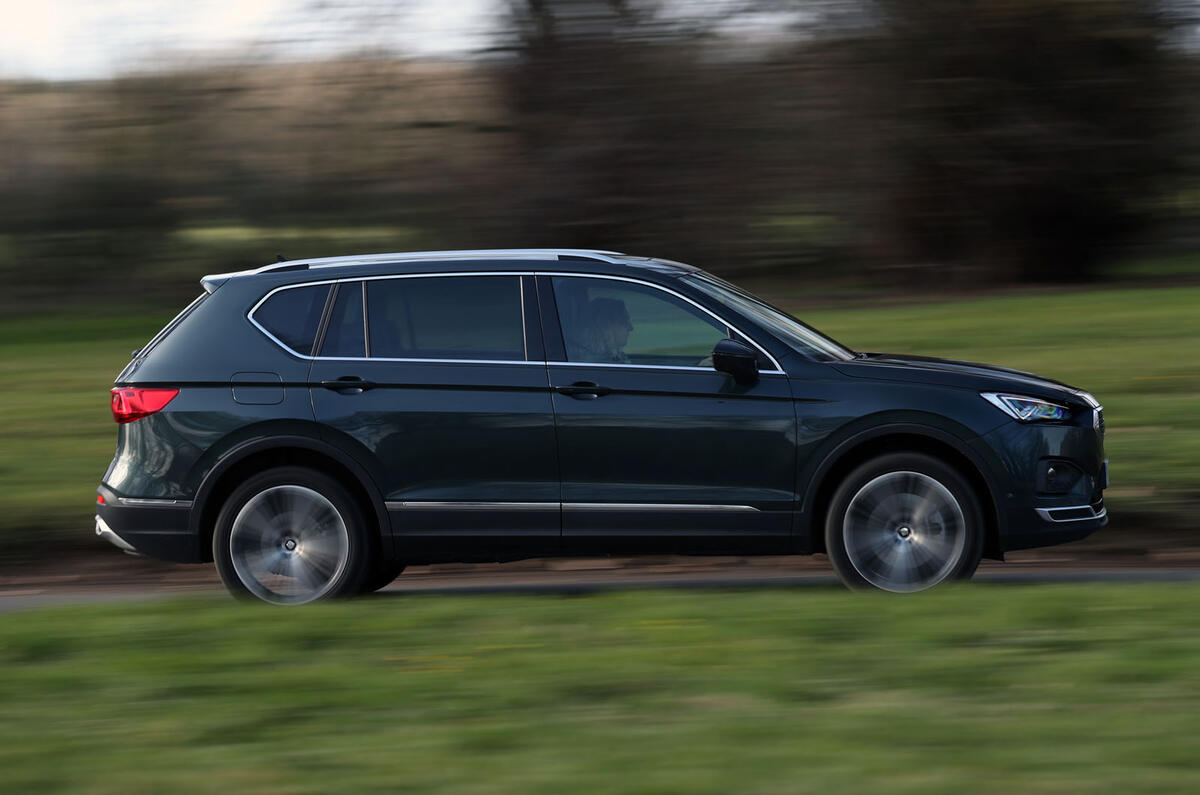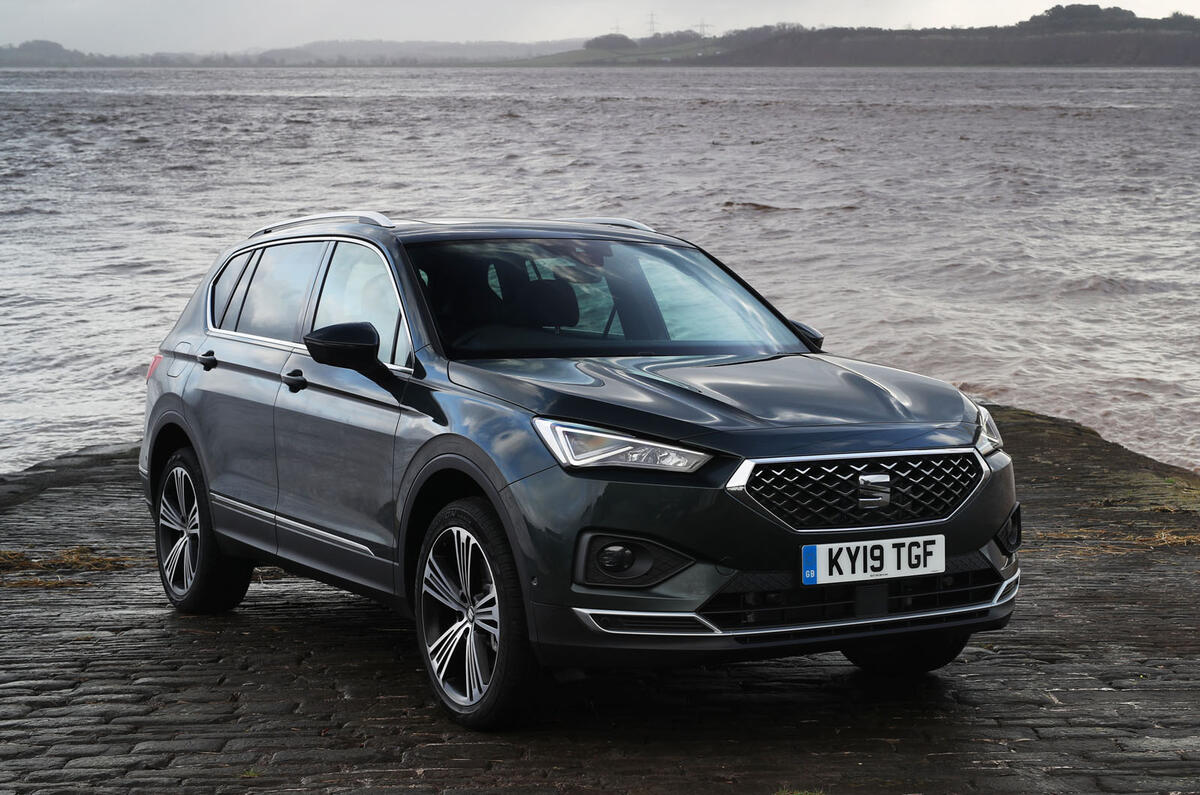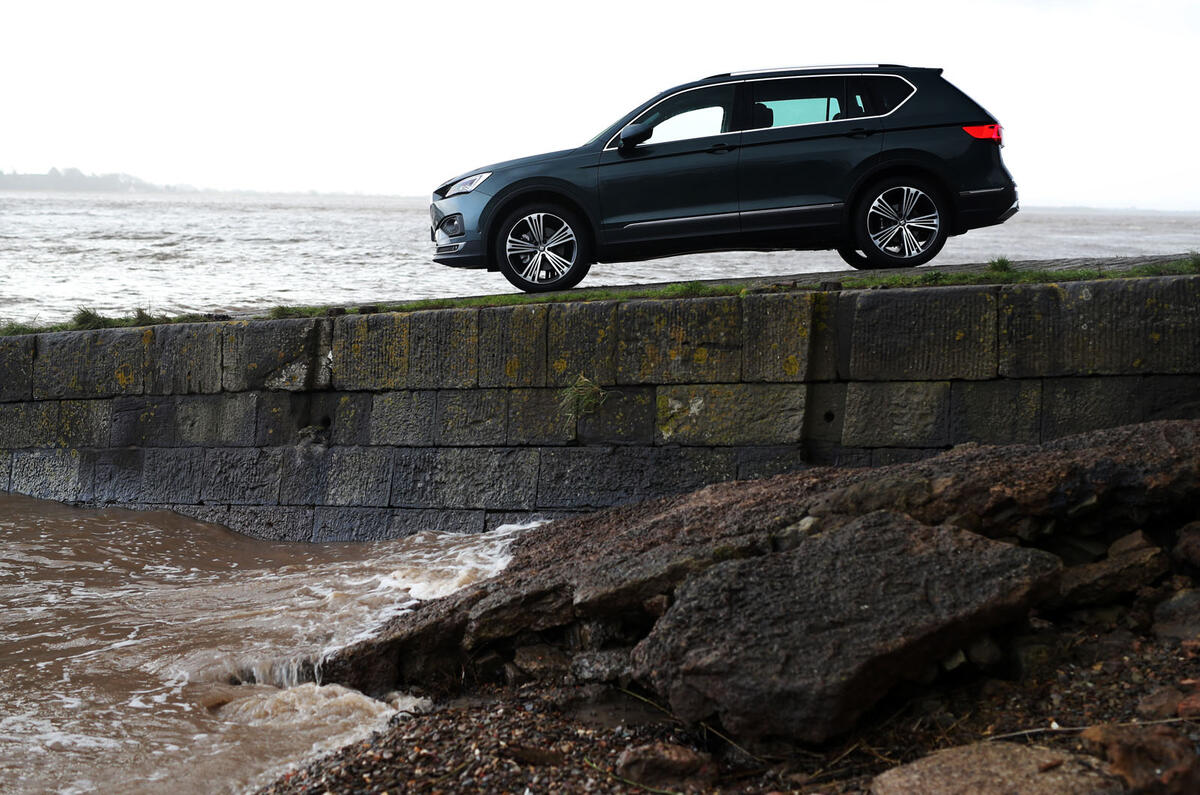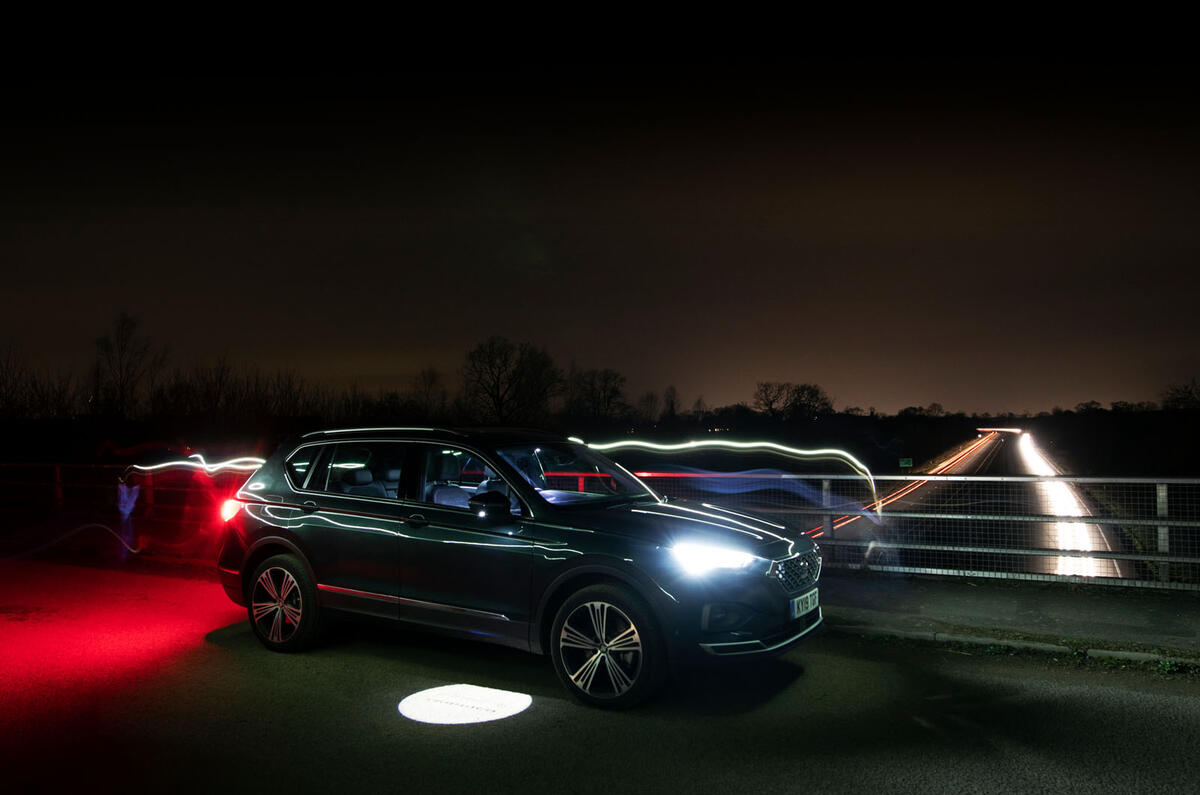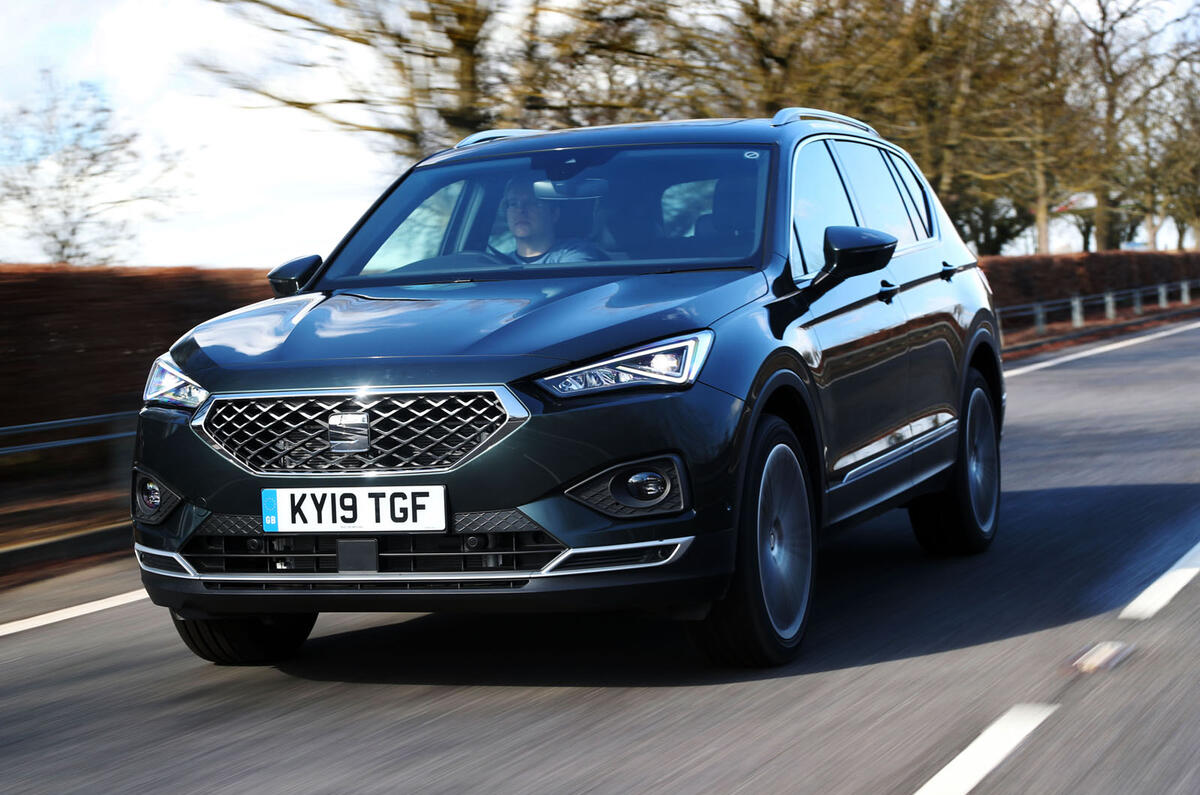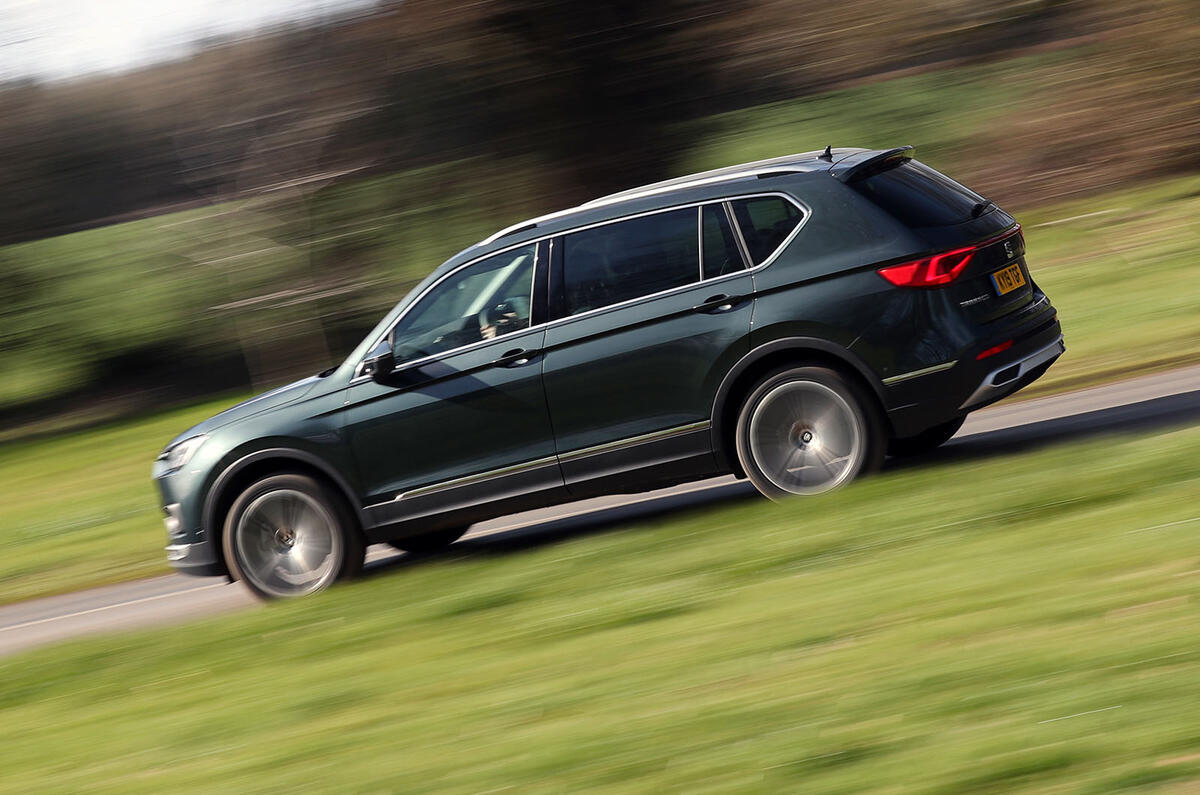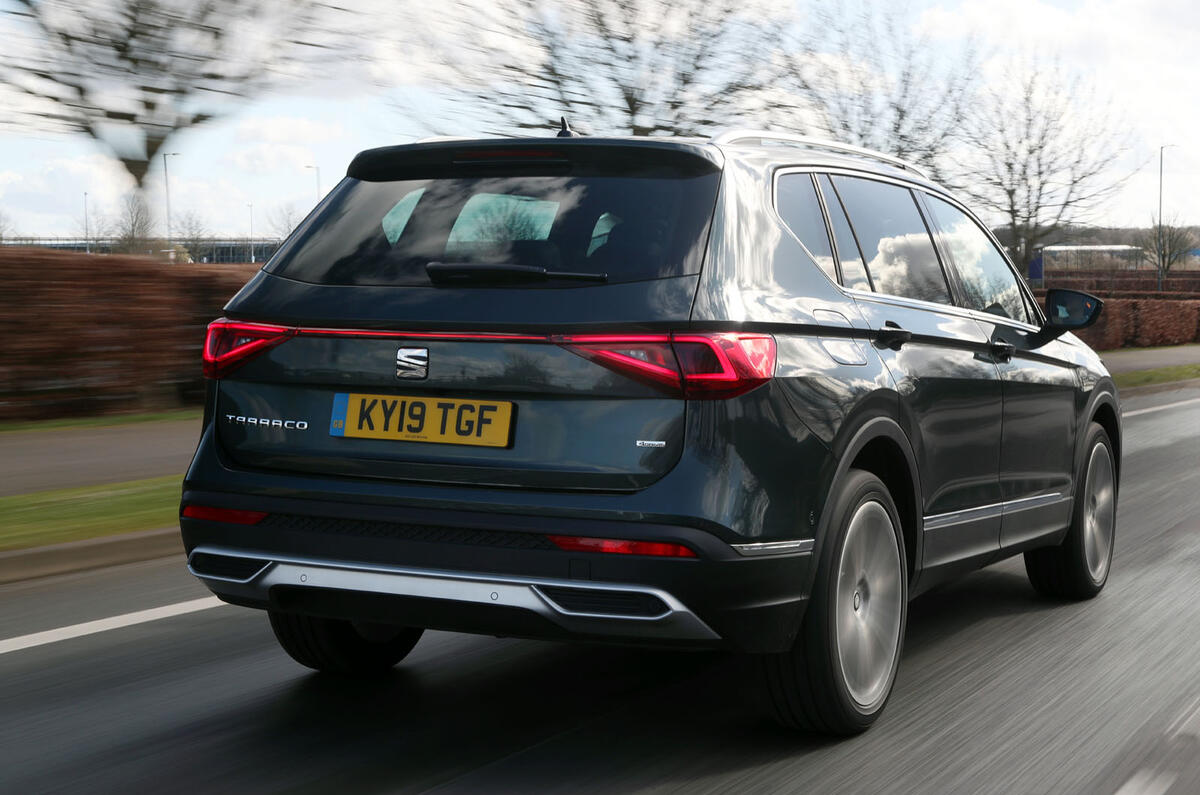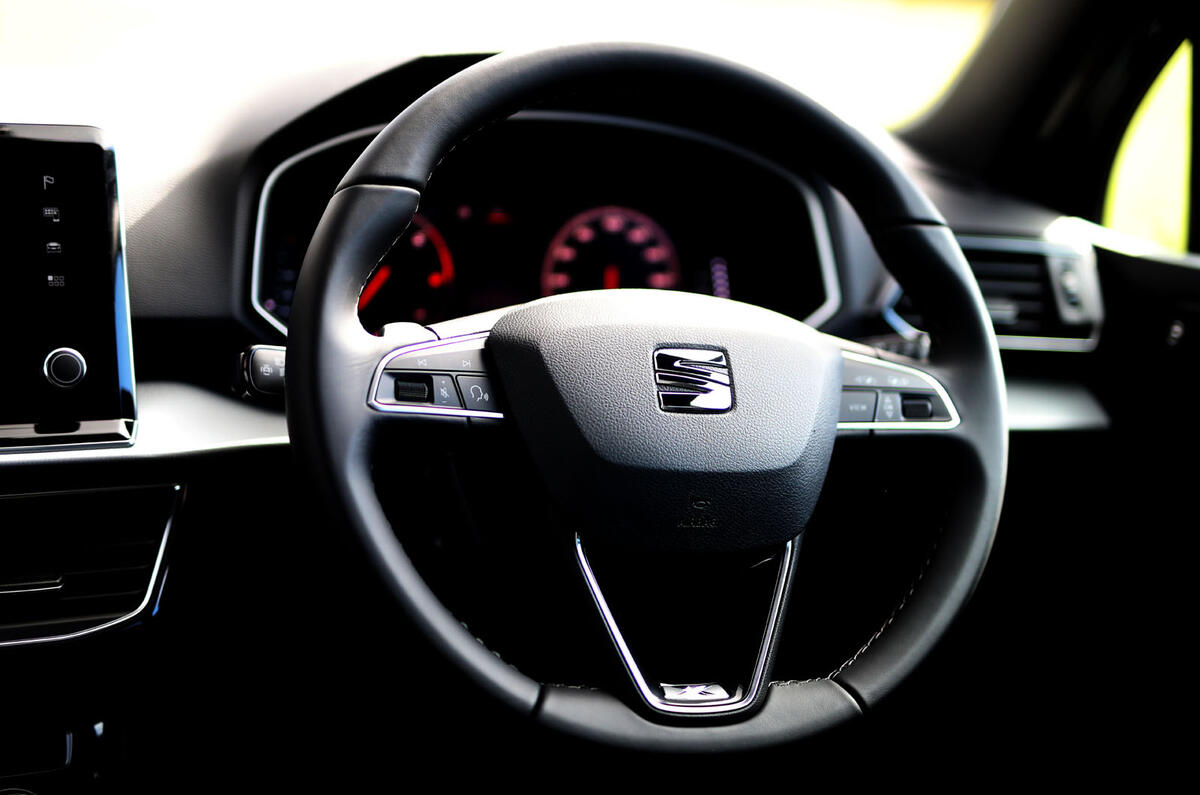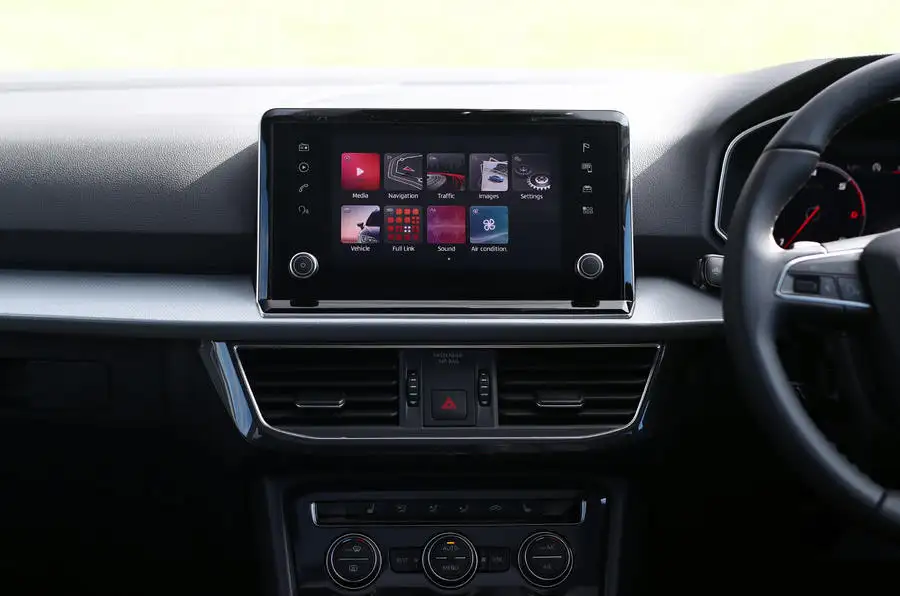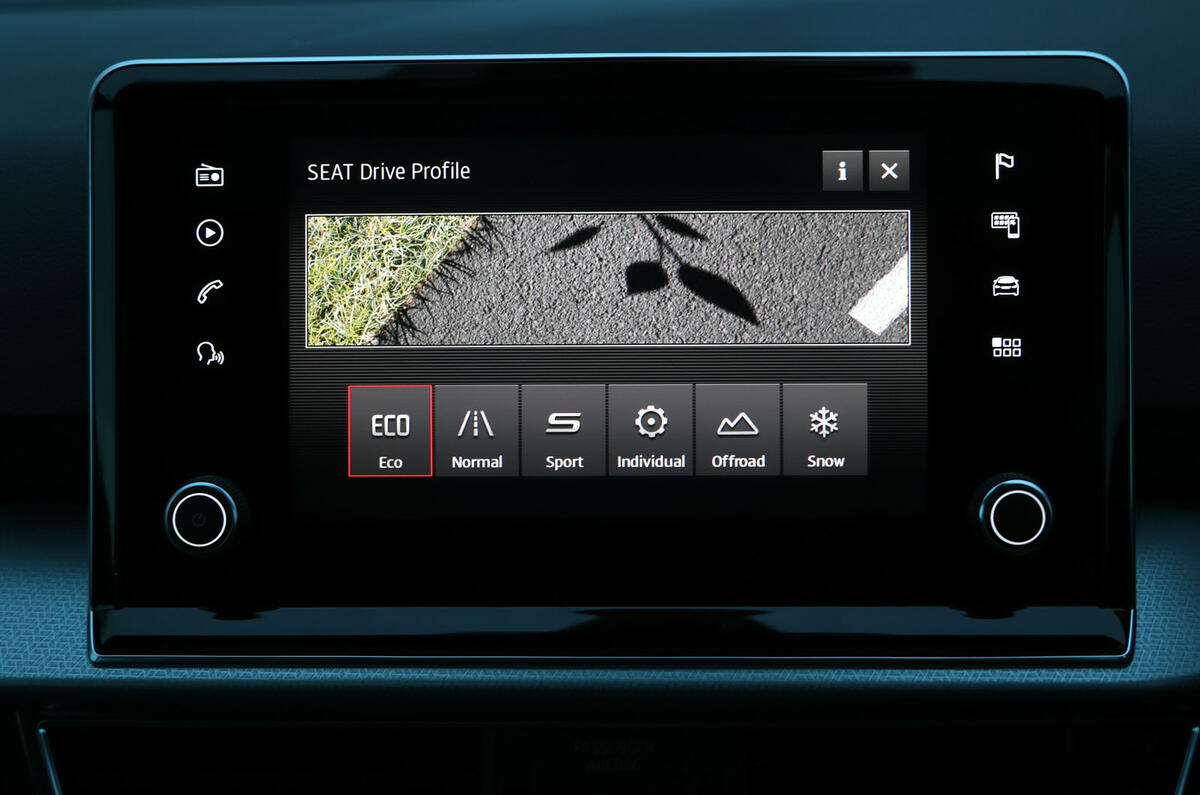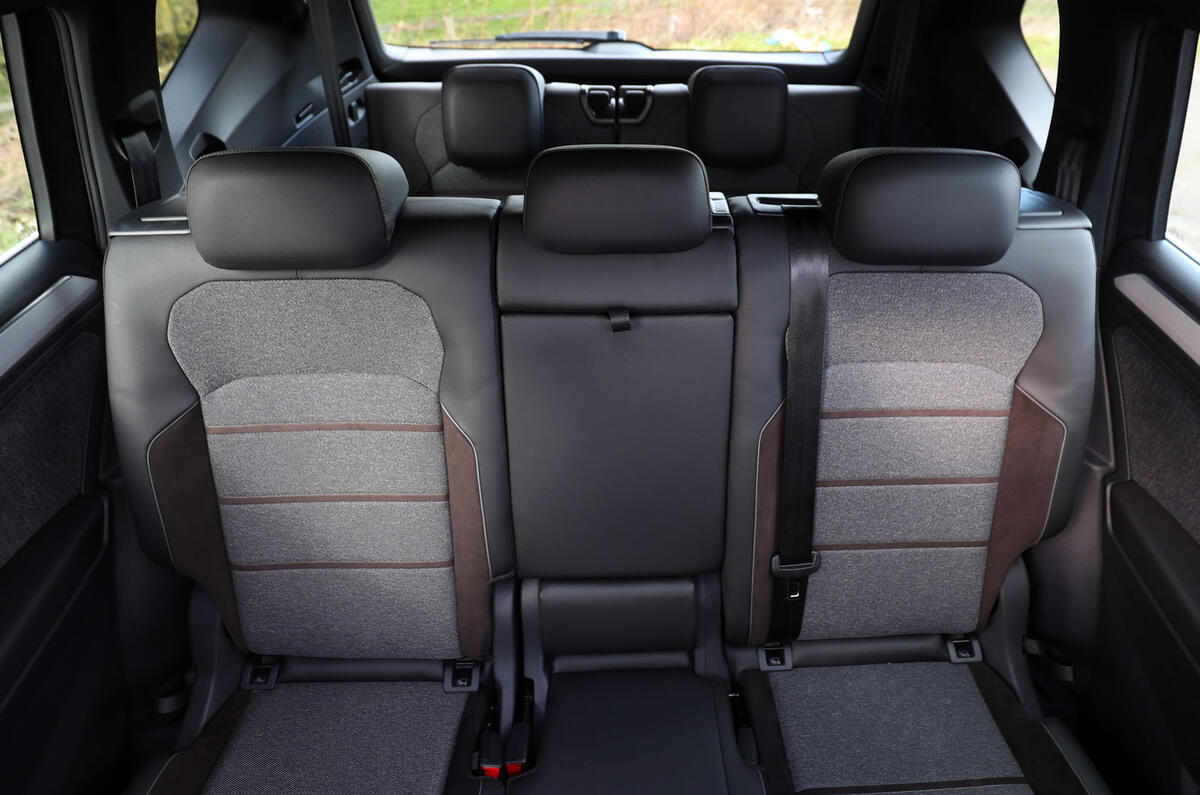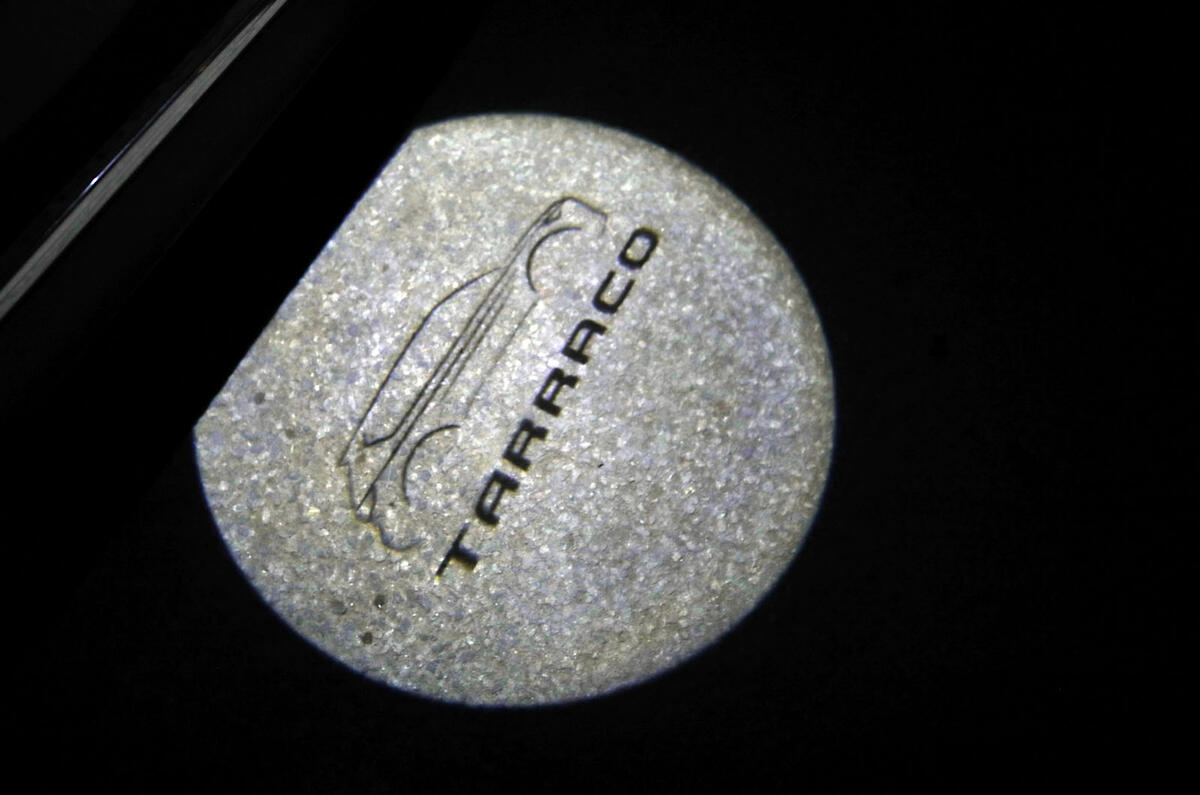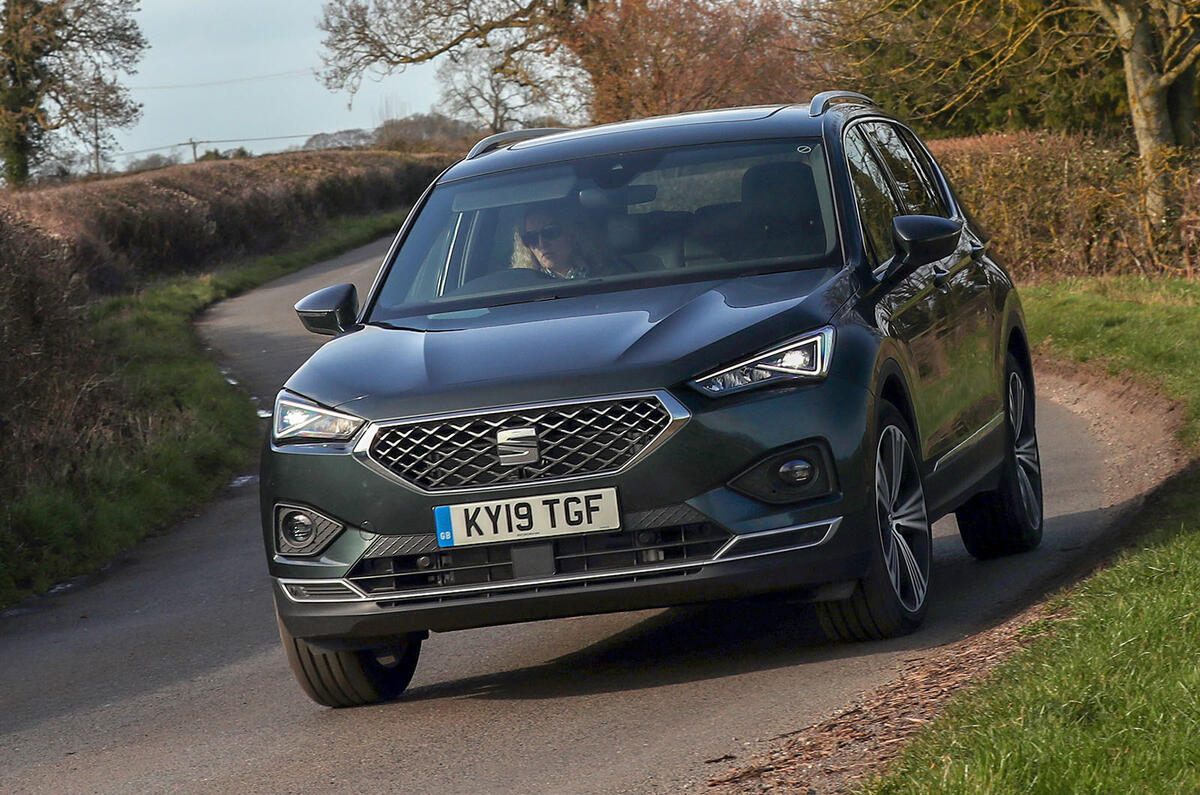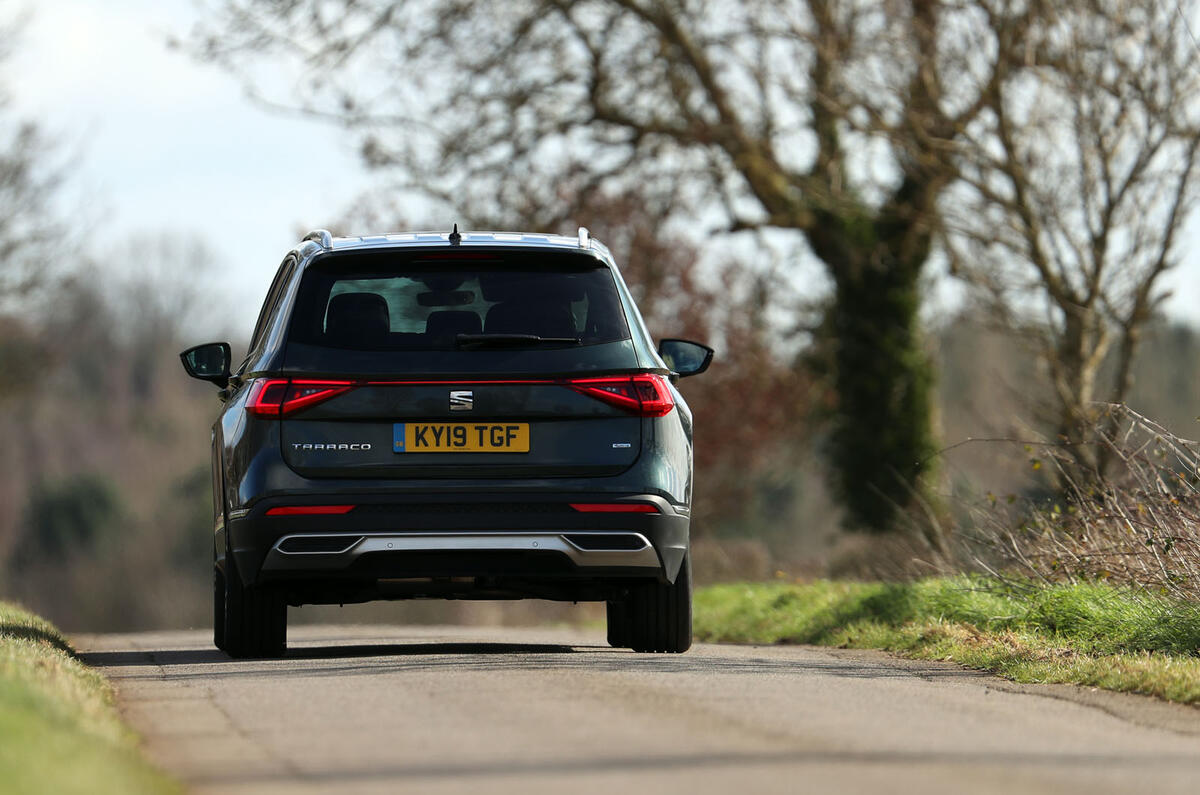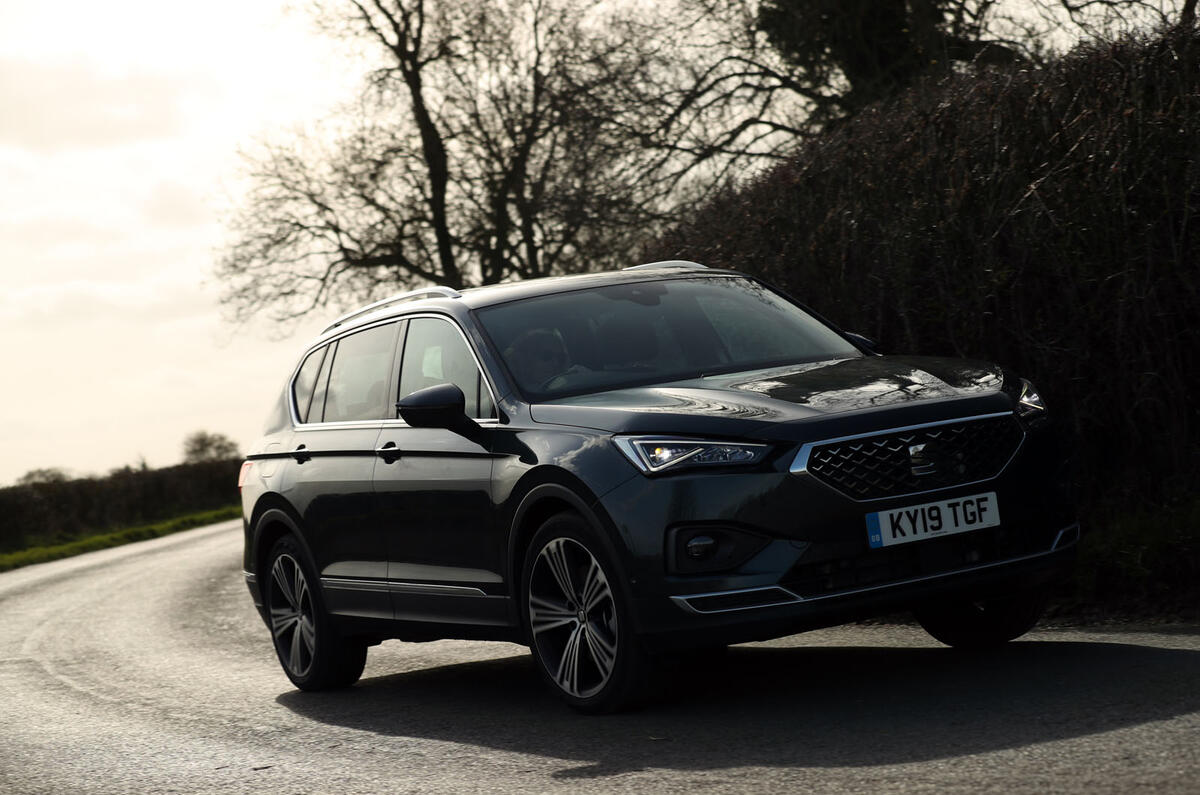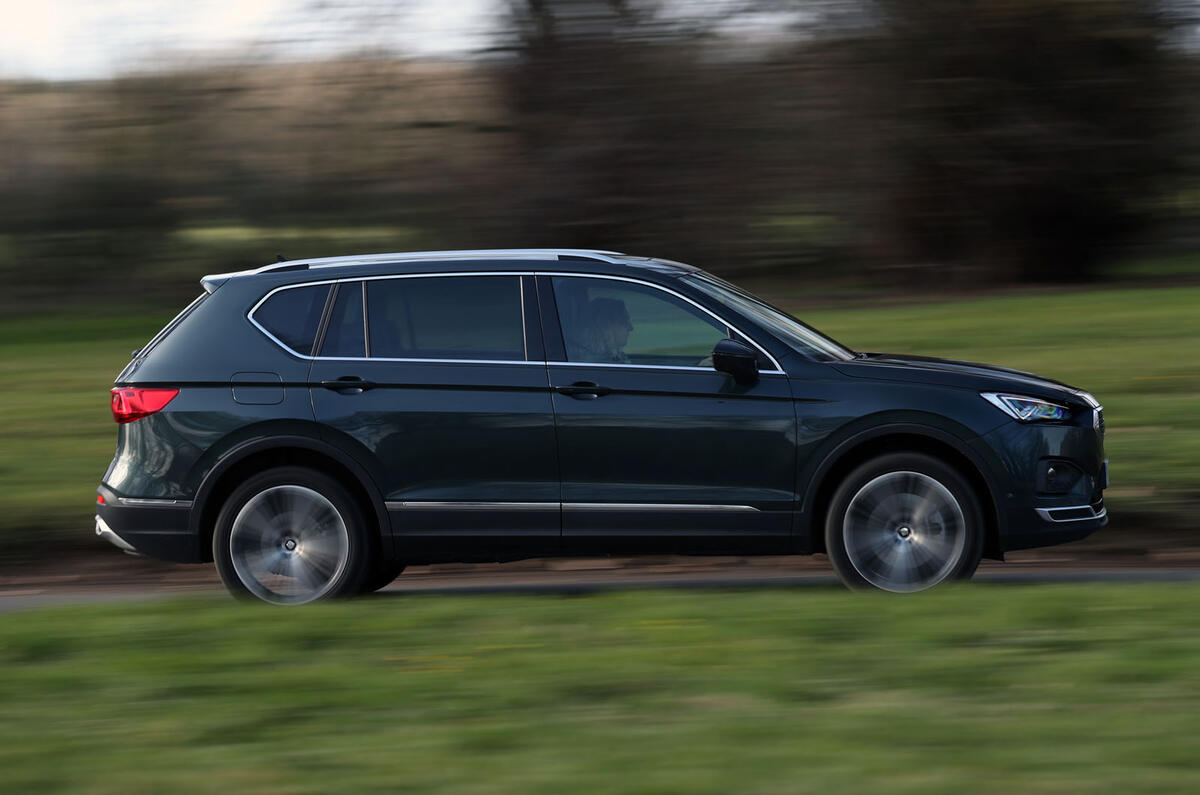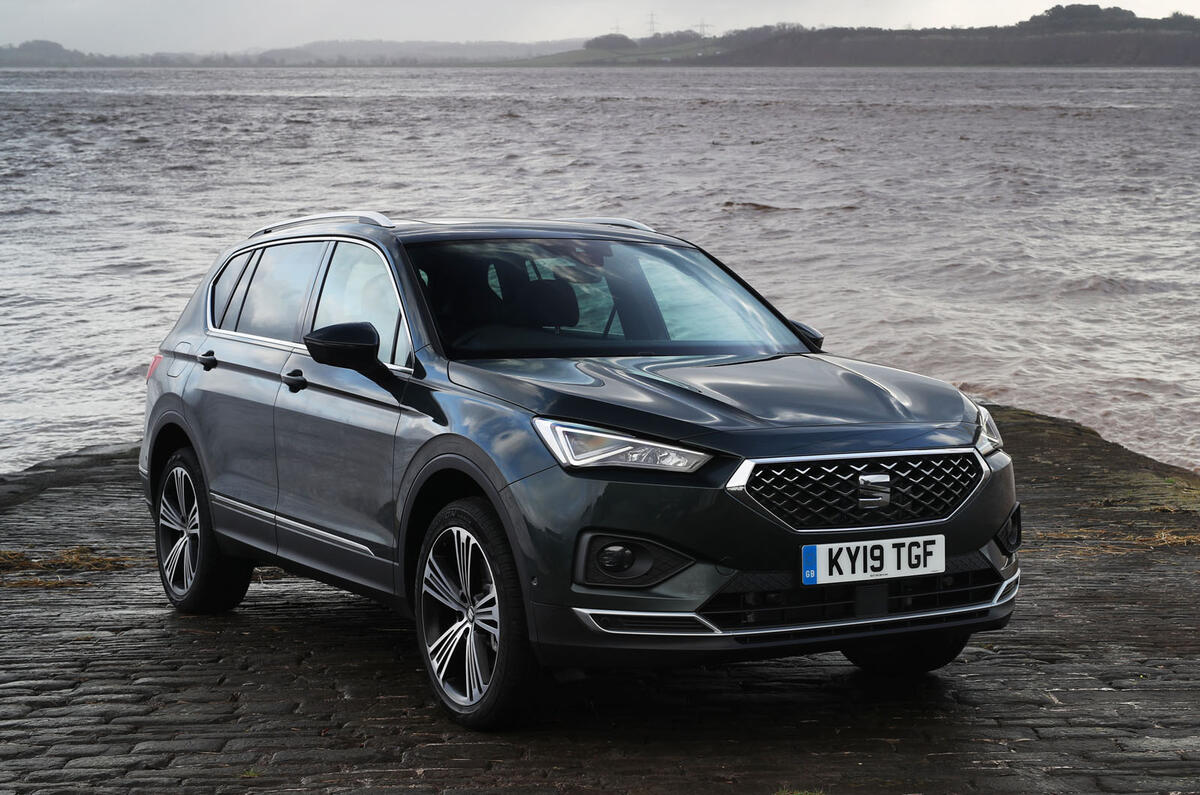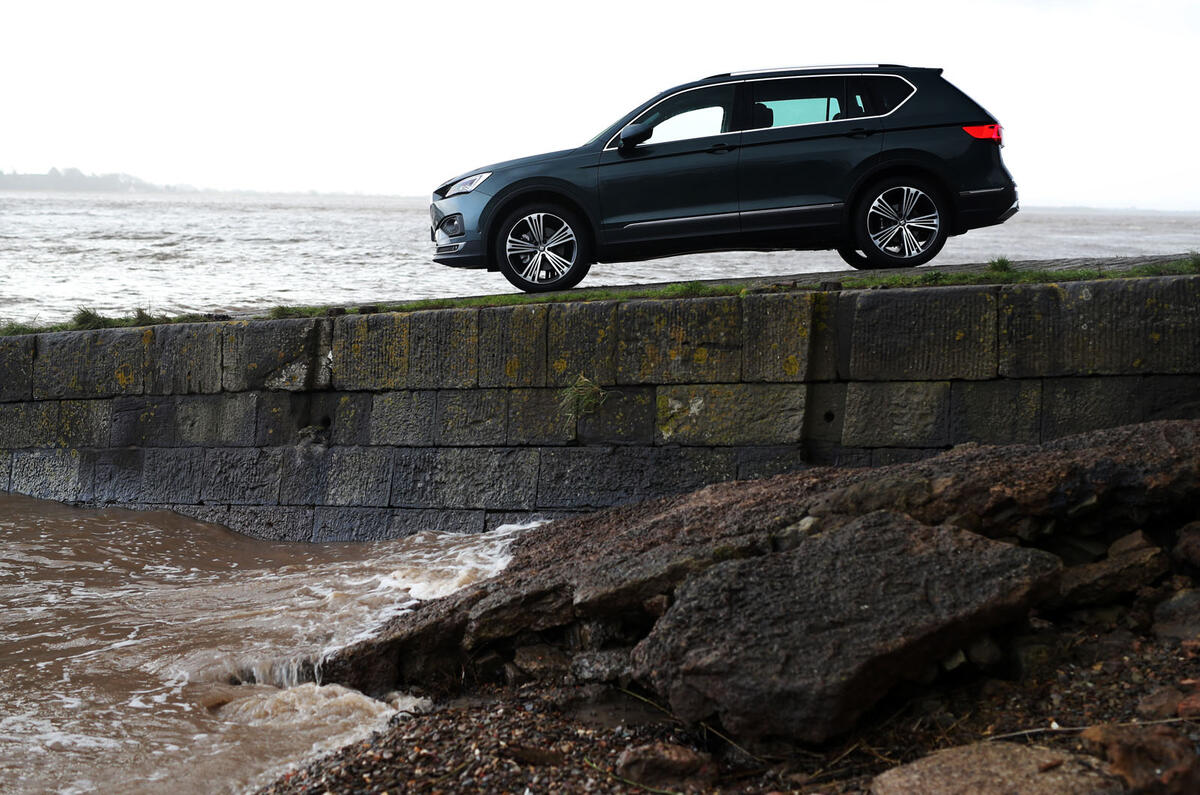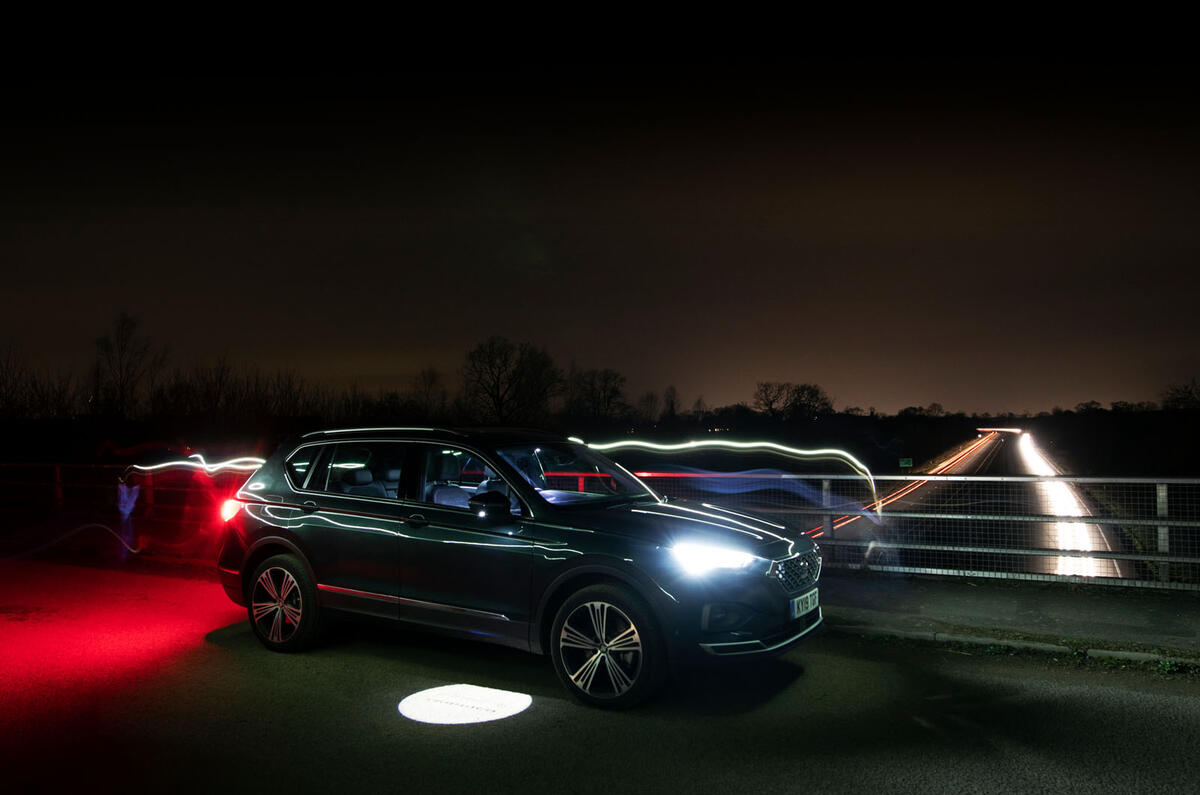 What is it?
Like any car manufacturer keen on the idea of making a profit these days, Seat hasn't dallied or dallied in its efforts to bring a full family of SUV-shaped models to market. The mid-size Ateca came first and quickly proved that crossover hatchbacks could actually be reasonably entertaining to drive. Then came the smaller Arona, which wasn't so hot on the road, but was plenty stylish and decently practical.
The vehicle you see before you is the Tarraco. It's the third and largest sibling to join Martorell's growing SUV line-up, and it's now arrived in the UK with a £28,335 starting price and seven seats as standard across the range.
It's a handsome, yet familiar-looking thing, isn't it? Squint and it bears more than a passing resemblance to the Skoda Kodiaq. But then again, that's hardly surprising; it's not like VW Group members haven't got the previous form in making vehicles that are all a bit samey. Ah, the joys of platform sharing. Anyway, the Tarraco looks sharp, and Seat says it hints at how their future models will look. The new Leon should be smart, then.
In the UK, the Tarraco range starts at SE, moving up through SE Technology, XCellence and XCellence Lux. More athletically-styled FR and FR Sport models will arrive at a later date. The engine line-up, meanwhile, consists of a 148bhp 1.5-litre petrol; a 187bhp 2.0-litre petrol; and a 2.0-litre diesel with either 148bhp or 187bhp. The 148bhp petrol is front-driven and paired with a six-speed manual 'box, while the 148bhp diesel can have either a six-speed manual and front-wheel drive, or a seven-speed DSG and four-wheel drive. All 187bhp variants send their power to both axles via the automatic transmission.
What's it like?
While the 1.5-litre petrol engine is expected to be the best-seller here in Britain, Seat didn't have any out on the launch for us to try. It says the 148bhp diesel should be second in terms of popularity, though, so we drove that instead. In our SE Technology spec test car, it sent its power to the front wheels through a six-speed manual.
And even though it wasn't the top-tier XCellence Lux model, the Tarraco's cabin still offers just enough in the way of premium appeal. The fabric upholstery used throughout is tasteful, while the 10.25in digital cockpit and 8in infotainment system with sat-nav, DAB radio, Apple CarPlay and Android Auto make for an impressive gadgetry roster.
It's spacious, too; taller adults will find they aren't short on space in the second row, though the third row is best left for children. A 700-litre boot (with the third row stowed) should come in handy, too. That said, the seven-seat Skoda Kodiaq manages to feel even roomier still, although its boot is smaller at 630 litres.
The 2.0-litre diesel engine is perfectly easy to get along with, so long as you're not minded to constantly thrash it. It picks up at around 2000rpm and will continue to accelerate until you get past 4000rpm or so, where it runs out of puff. It's by no means a fast car, but it feels quick enough by the standards of the class. The six-speed manual 'box is pretty sweet, too, while the pedal weights are all perfectly sensible – as you'd expect them to be.
While it's not exactly thrilling to thread through a series of bends, the Tarraco does at least change direction with a reasonable amount of enthusiasm. Its steering is sensibly weighted and linear in its response to your inputs, and while it's not that talkative it does at least give you some idea as to the state of the relationship between tyre and Tarmac. It doesn't roll through corners too violently, and even with only the front axle delivering motive power to the road it grips well and never feels anything other than surefooted and resolute – even with the electronic stability systems switched off.
The problem is, a keen sense of dynamism shouldn't really be placed ahead of outright comfort and rolling refinement in a car of this size. At least not in my mind, anyway. While the smaller Ateca might benefit from a more athletic set-up, on a practical seven-seat SUV it's a bit harder to justify.
A lingering sense of firmness hangs about the Tarraco and most noticeably reared its head at town speeds. Even on the smallest 18in alloys, it struggled to dull intrusions from acne-scarred patches of a road in a genuinely confident fashion, while its primary ride wasn't quite as pliant as you'd like. Adding pace on faster A-road improved the manner in which it dealt with non-uniform undulations and inputs, but ruts and expansion joints still sent reasonably forceful shocks through to the cabin. All up, it felt just a touch too rigid and uptight.
In this exact spec, the Seat Tarraco is cheaper than a seven-seat Skoda Kodiaq SE L with the same 148bhp 2.0-litre diesel engine. Some £2240 cheaper, to be exact.
However, the Skoda's six-speed manual sends its power to all four wheels, while the Seat's does not. The Czech also comes with marginally better levels of standard equipment than the Spaniard. And while the Kodiaq doesn't necessarily ride any better than the Tarraco, it won't hold its value quite as well. Our experts reckon the Skoda will be worth 48% of its list price after three years and 36,000 miles, as opposed to Seat's 50%. That's not a huge difference, of course, but it may make the Seat ever so slightly more affordable on a PCP deal.
In the end, it may well be the Tarraco's looks that win you over. If that's the case, I'd avoid going for a model with 20in alloys. They may give the Seat even more presence, but they'll only compromise its ride even further. Then again, perhaps I'm just being soft.
Seat Tarraco 2.0 TDI 150 SE Tech specification
Where Surrey, UK Price £30,820 On sale now Engine 4-cylinder, 1968cc, turbocharged diesel Power 148bhp at 3500-4000rpm Torque 251lb ft at 1750-3000rpm Gearbox six-speed manual Kerb weight 1725kg Top speed 123mph 0-62mph 9.8sec Fuel economy 44.1-47.9mpg CO2 tbc Rivals Skoda Kodiaq, Nissan X-Trail