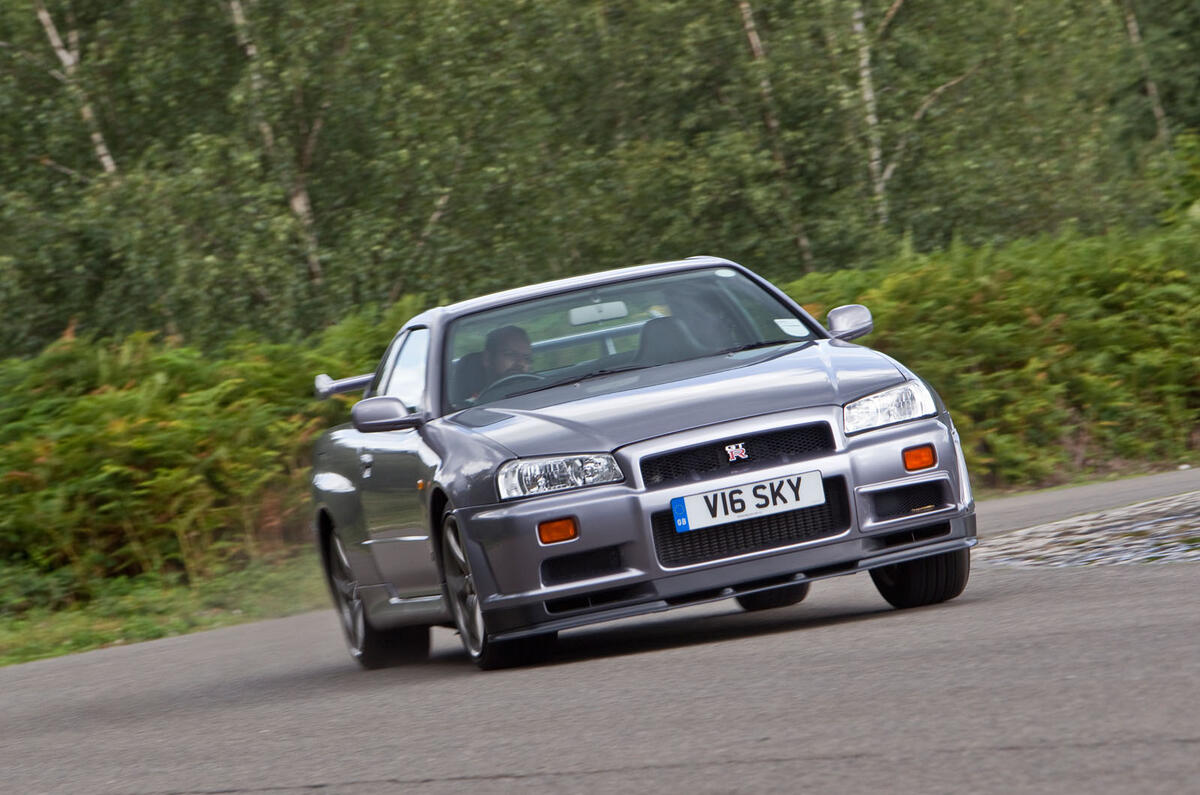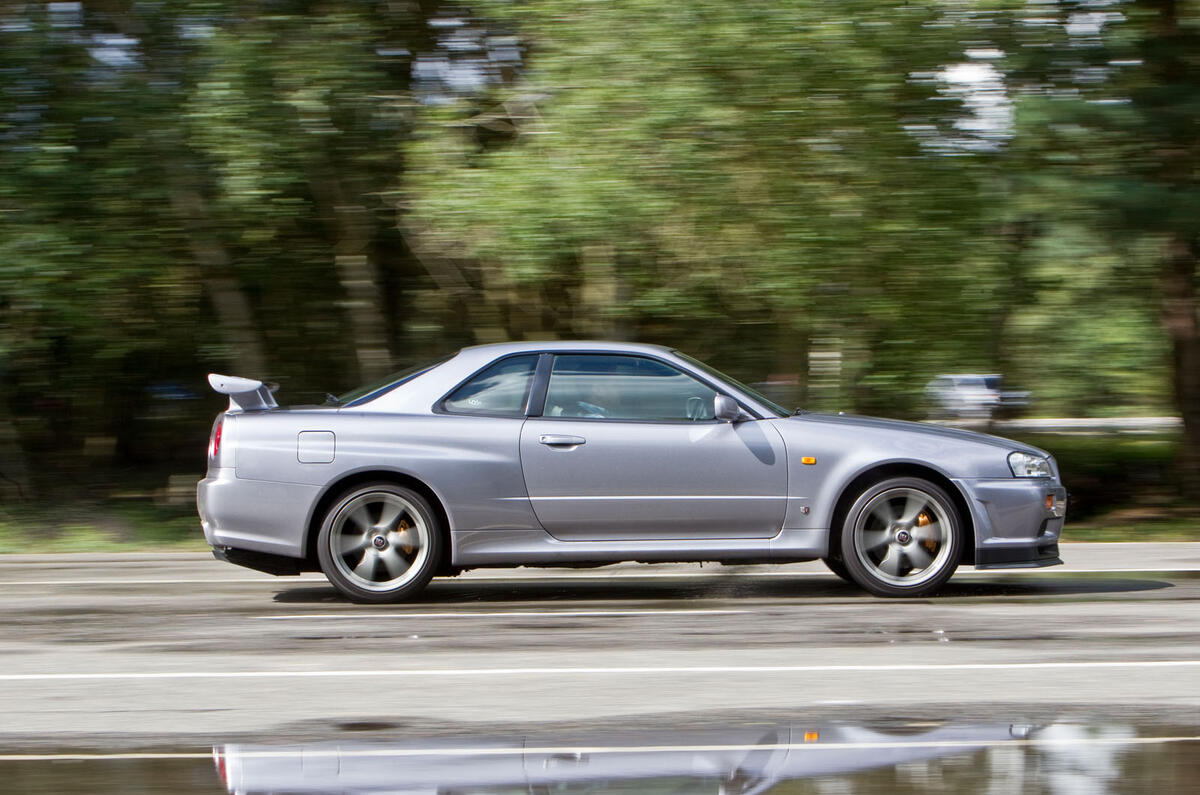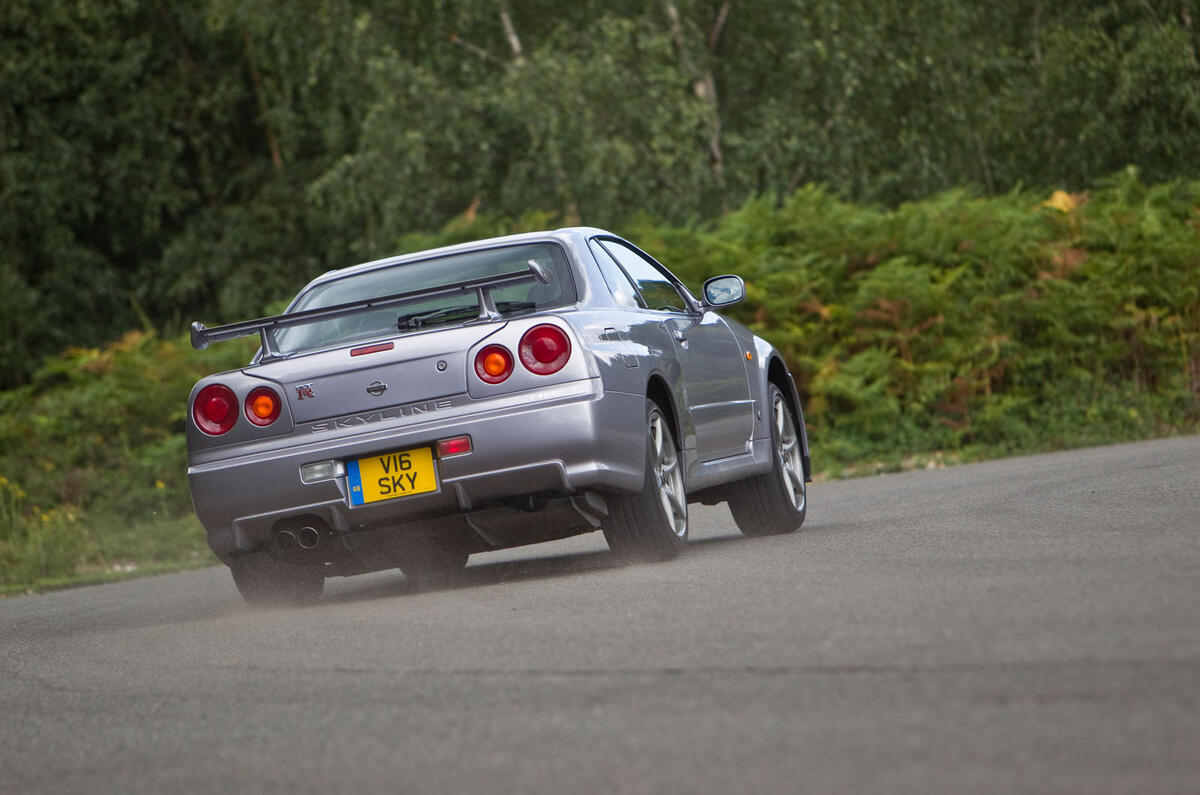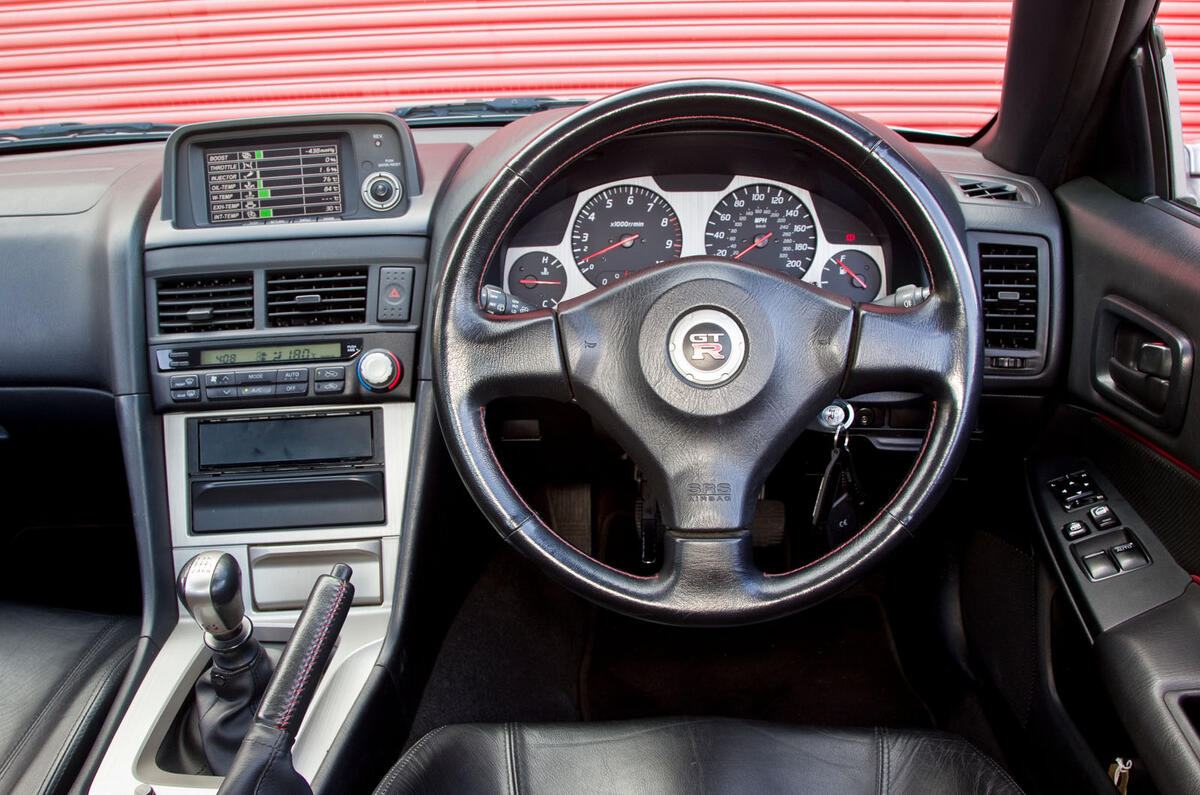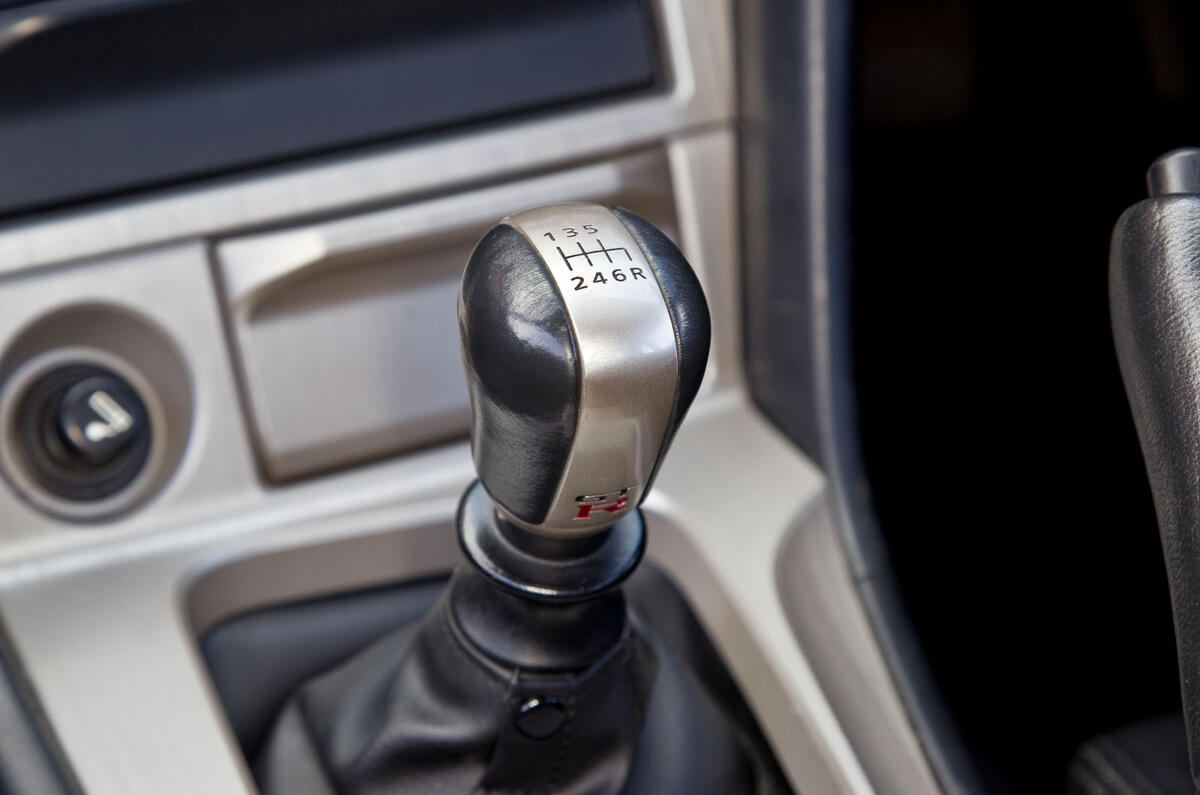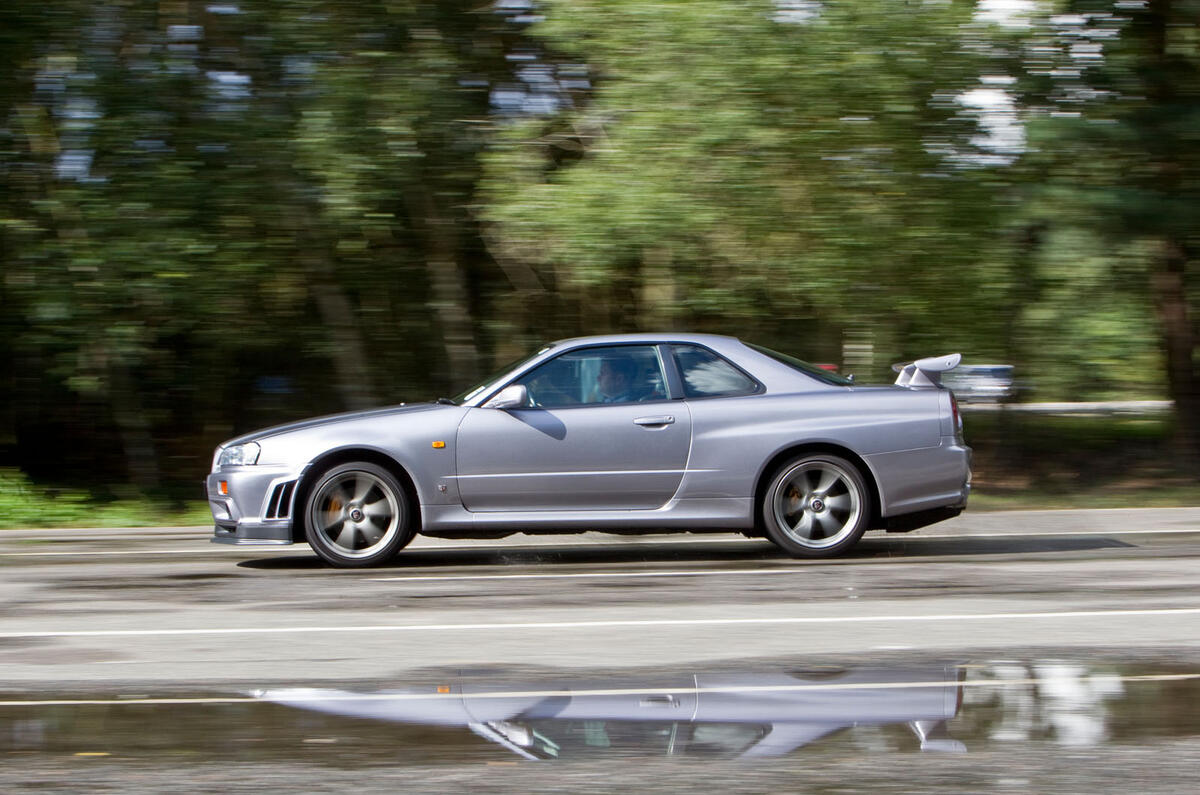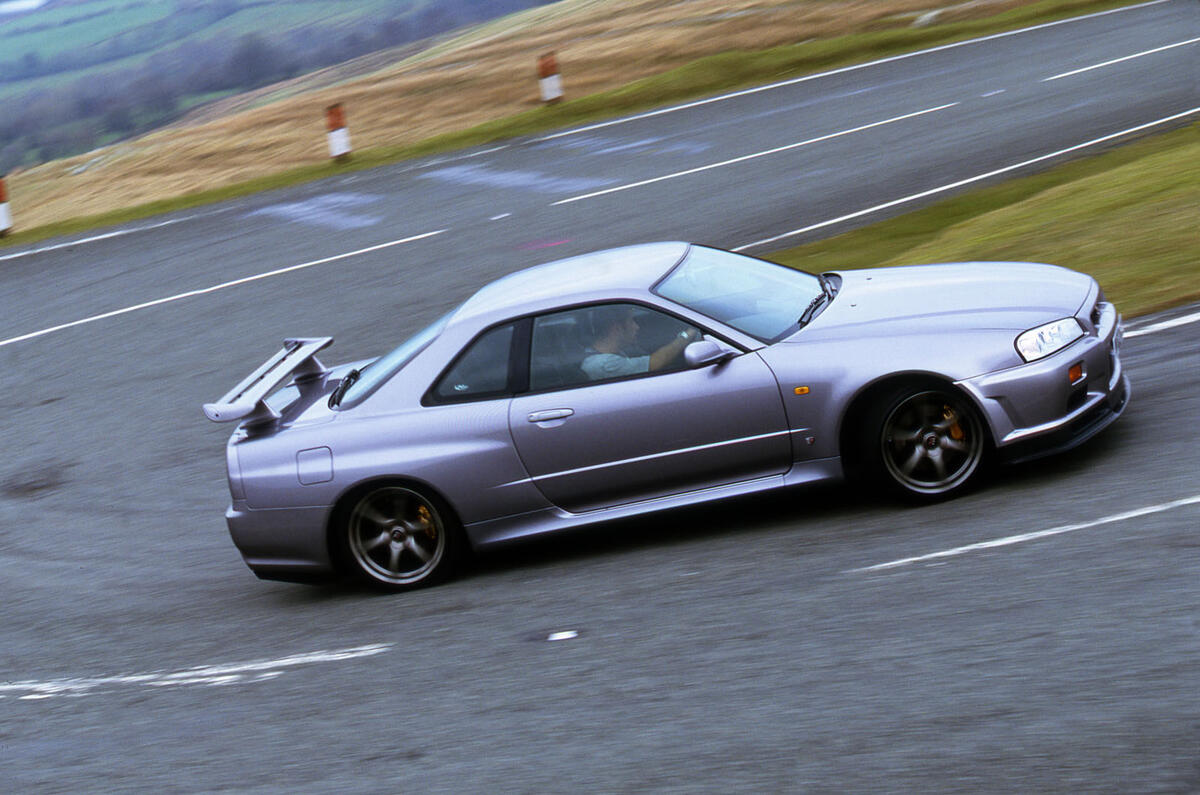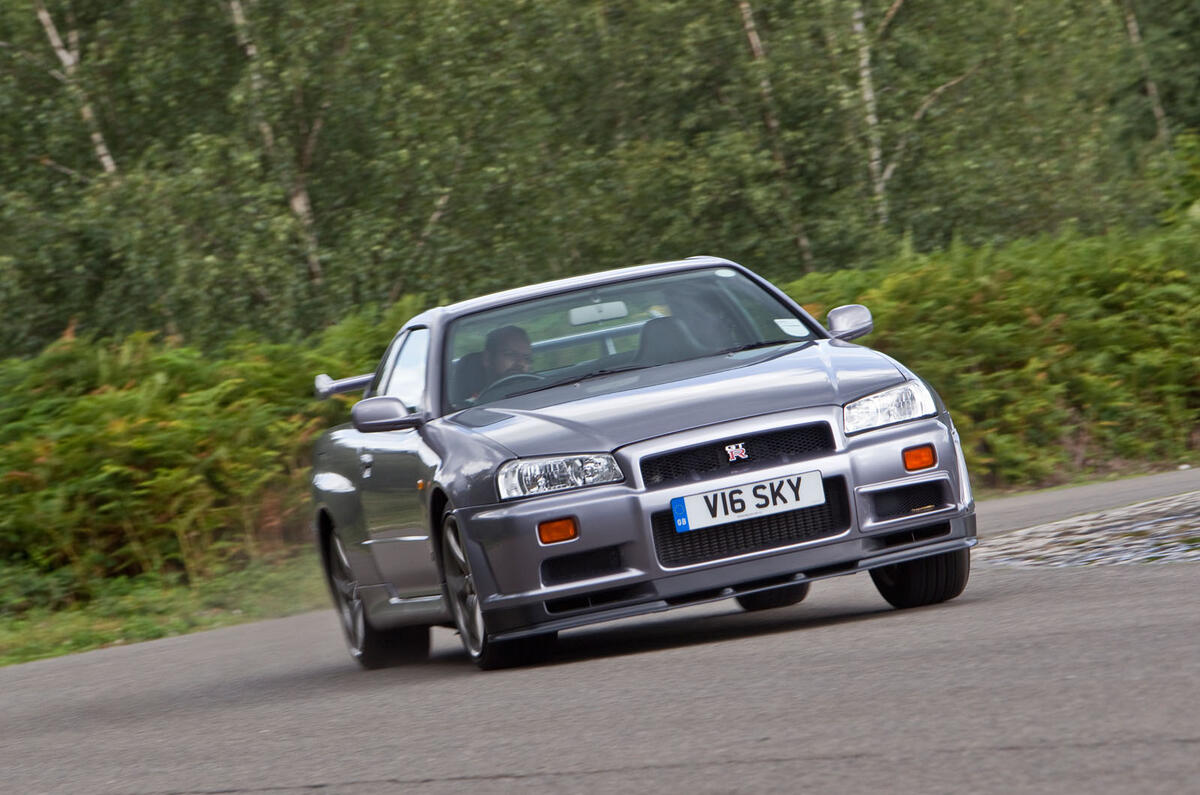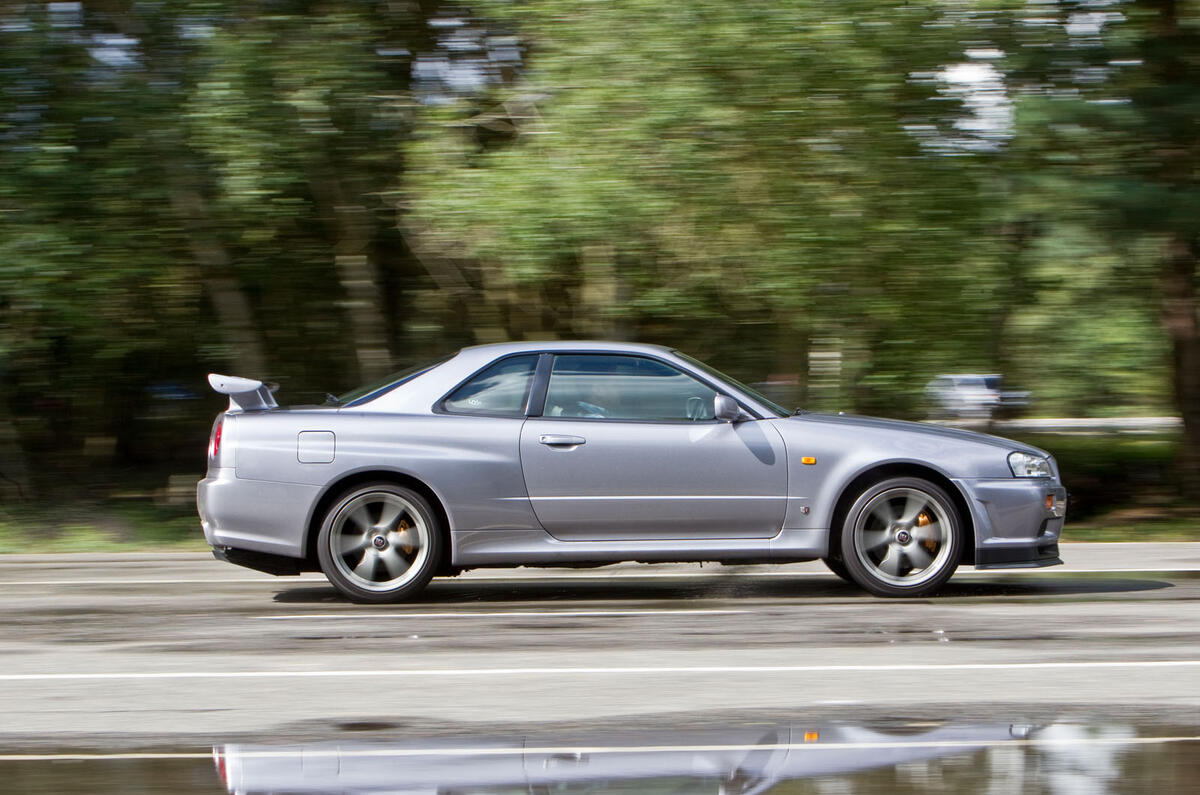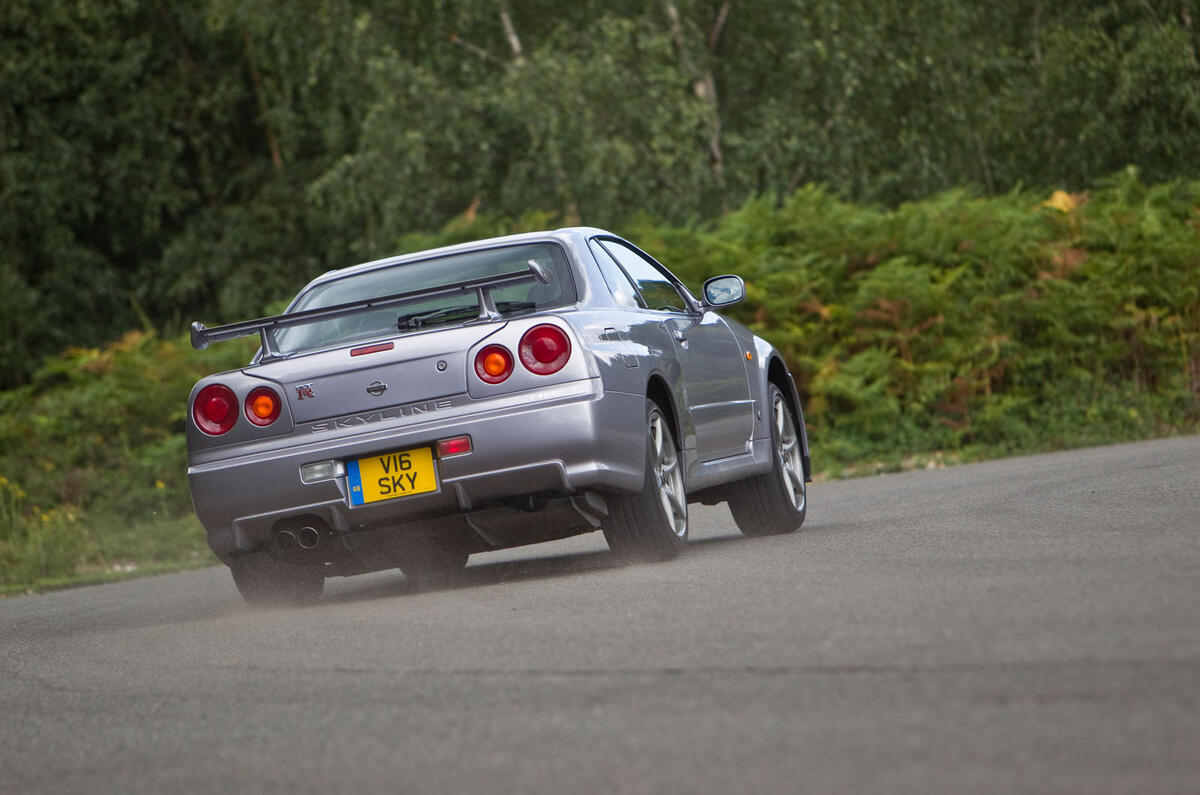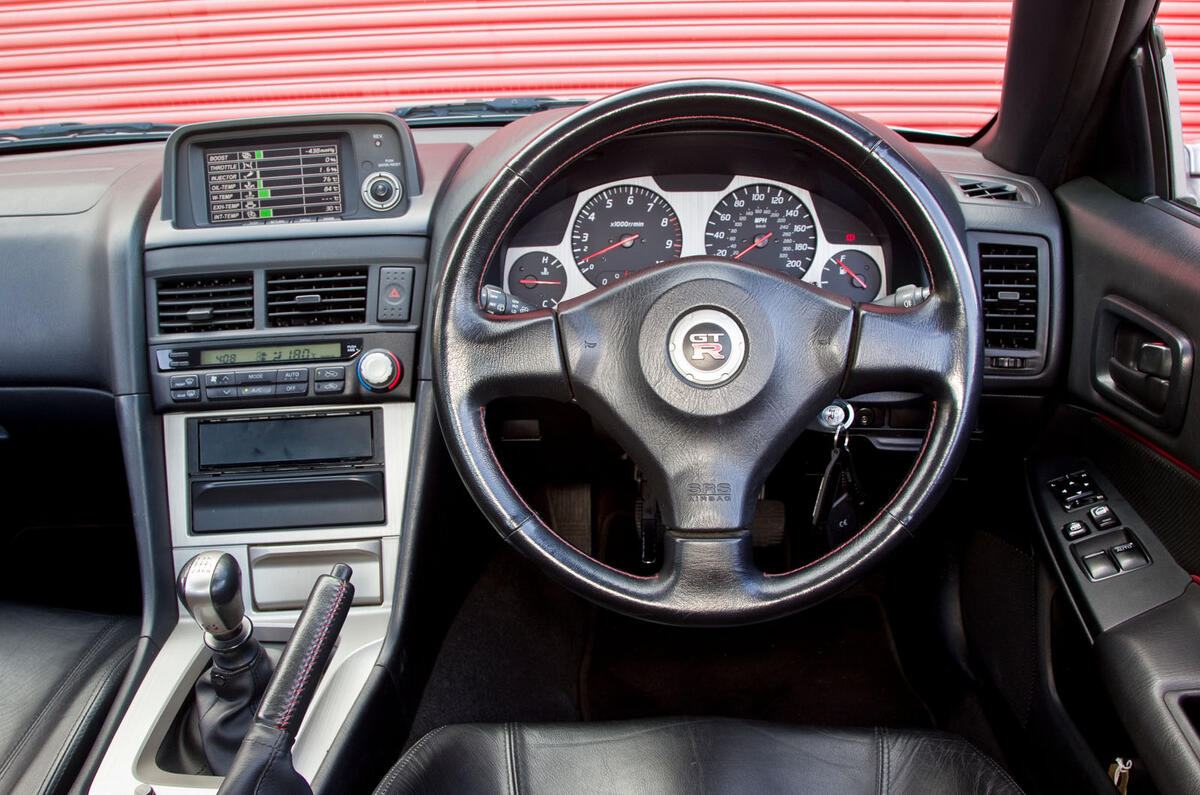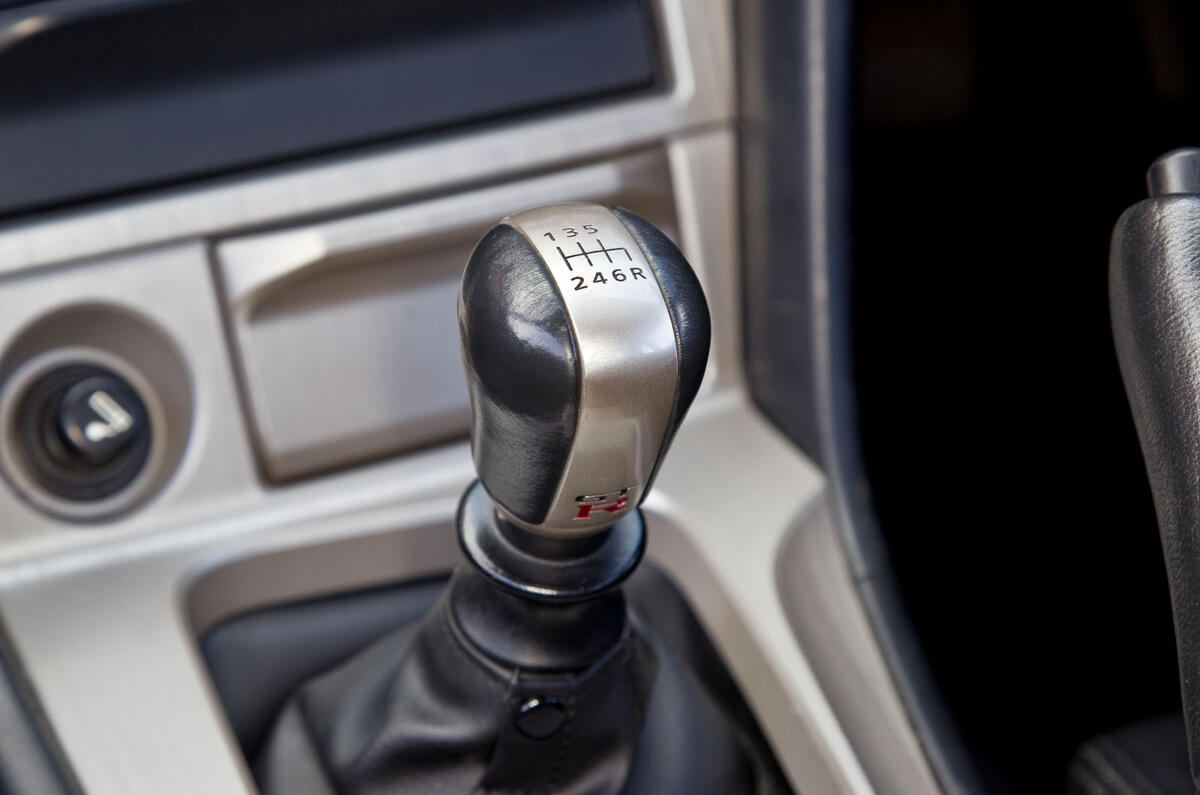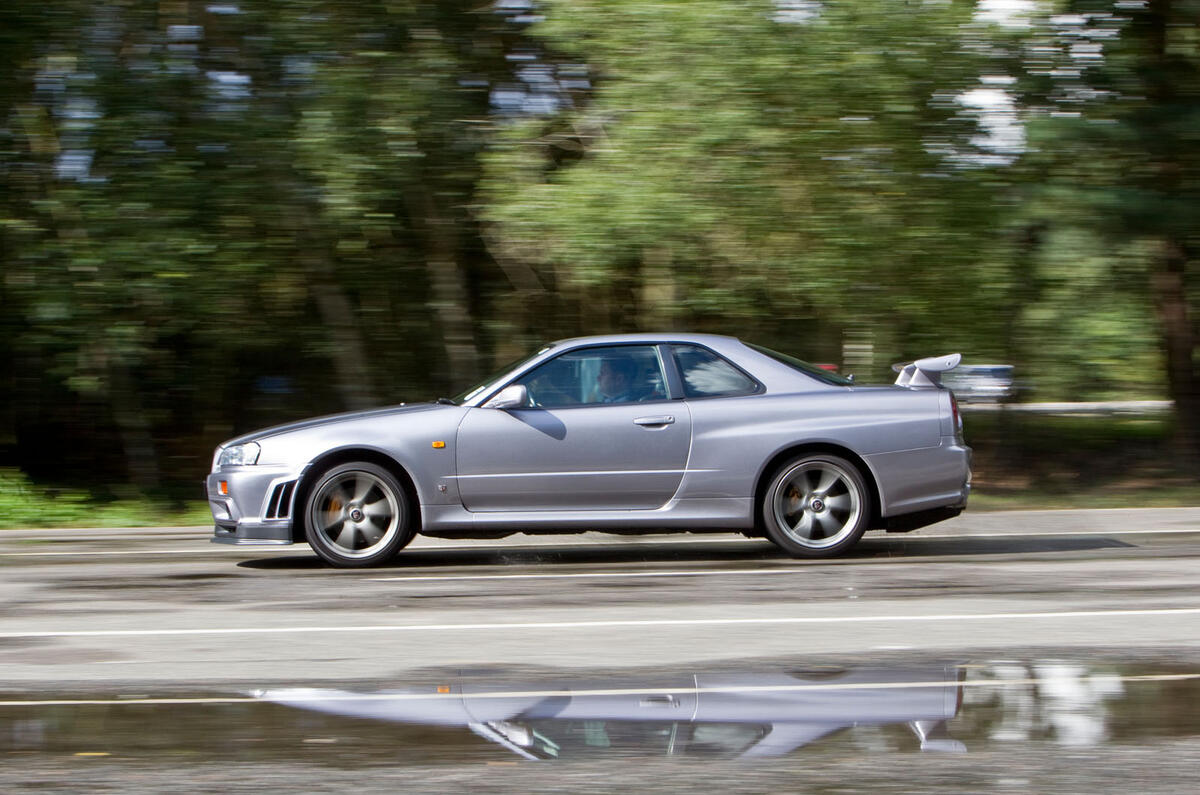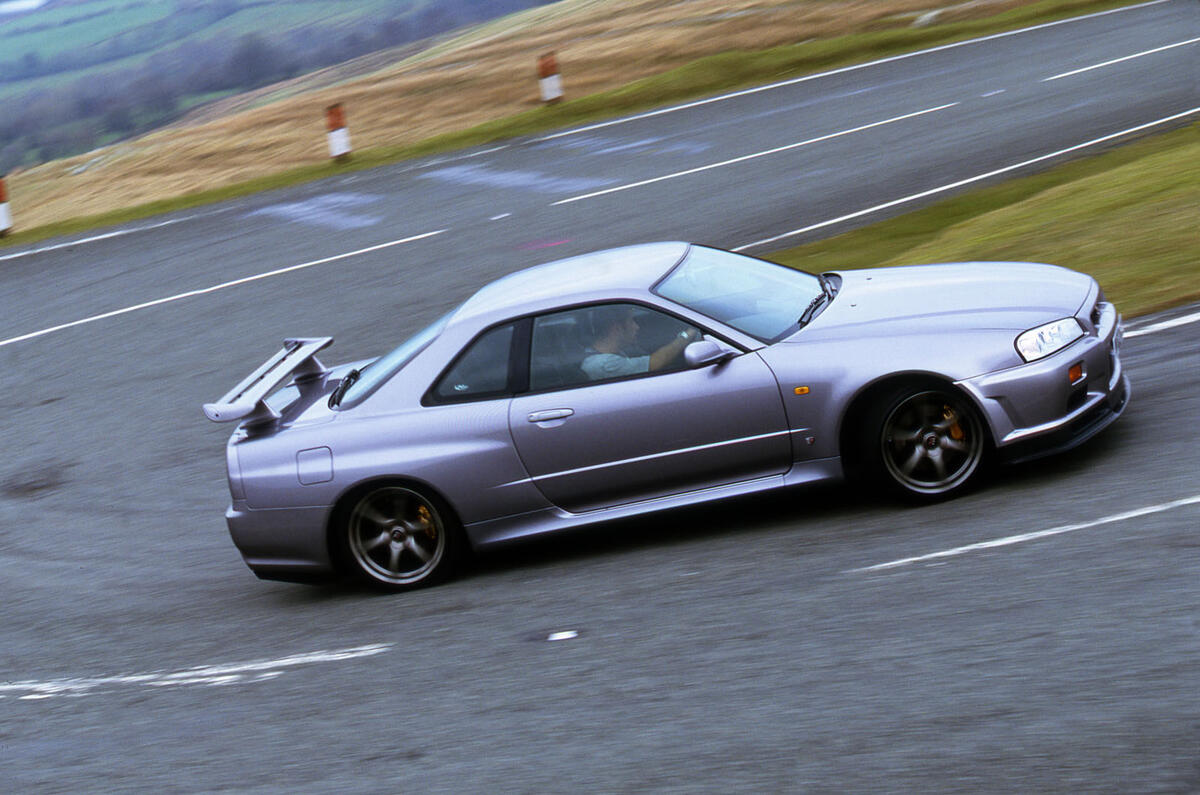 Motoring enthusiasts of a certain age will be well acquainted with the R34- generation Nissan Skyline GT-R. If you didn't 'own' a souped-up example on the video game Need For Speed, you certainly lusted after Paul Walker's nitrous-equipped street racer from 2 Fast 2 Furious.
But out here in the real world, where neon lights are reserved for Piccadilly Circus and you don't get bonus points for drifting, it's the bone-stock, well-kept examples that command big money. You can but gawp at the towering rear wings and lurid decals that adorn the majority of 1999-2002 Skylines, which, for the most part, have been modified for drifting or excruciatingly detailed in preparation for the car show season.
Irrespective of any styling alterations, however, the R34 GT-R remains an instantly recognisable car, its blocky three-box silhouette setting it apart unmistakably from anything else on the road today, as it did in comparison to its swoopy Honda NSX, Toyota Supra and Mazda RX-7 rivals at the turn of the century.
Don't be fooled by its nomenclature: the R34 is actually the fifth generation of the Skyline but is largely an evolution of the similarly legendary R33. Key differences, aside from the obviously shorter overhangs and revised interior, include candy red engine covers, improved aerodynamics and the addition of a 5.8in LCD screen that displays live telemetry.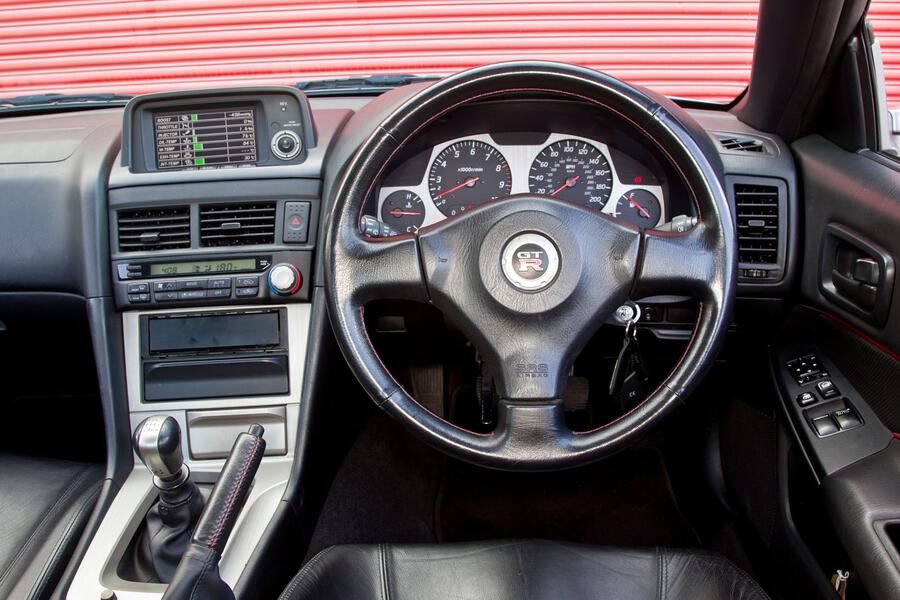 The RB26 (that's race-bred, 2.6-litre) straight-six motor was also carried over largely unchanged and pumps around 325bhp and 289lb ft to all four wheels by way of a six-speed manual gearbox and sucks air through a pair of whopping Garrett turbochargers. Despite the GT-R's near-1600kg kerb weight, it'll crack the 0-62mph sprint in around five seconds, hit 155mph and show a clean pair of heels to most contemporary Jags, Astons and Porsches around the Nürburgring.
In fact, the Green Hell played such a fundamental role in the GT-R's development that Nissan was inspired to introduce the limited-run Nür edition in 2002. Just over 1000 examples were built, each packing larger turbos, gold cam covers and a speedo that went all the way up to 186mph. Don't expect to pick one of these up for pennies, though. At the time of writing, there were two for sale in the UK, both priced at £120,000.
Canny second-hand buyers would do well to consider recently imported cars, which are hovering fairly steadily at around £60,000 in unmodified form. They're rare, though, so you might be better served by a dedicated Japanese import service. Even accounting for shipping costs and insurance, a few thousand pounds can be saved on a factory-spec R34 GT-R, which is a far less endangered species in its home market than it is over here. The added bonus? It'll already have the steering wheel on the right-hand side.
An expert's view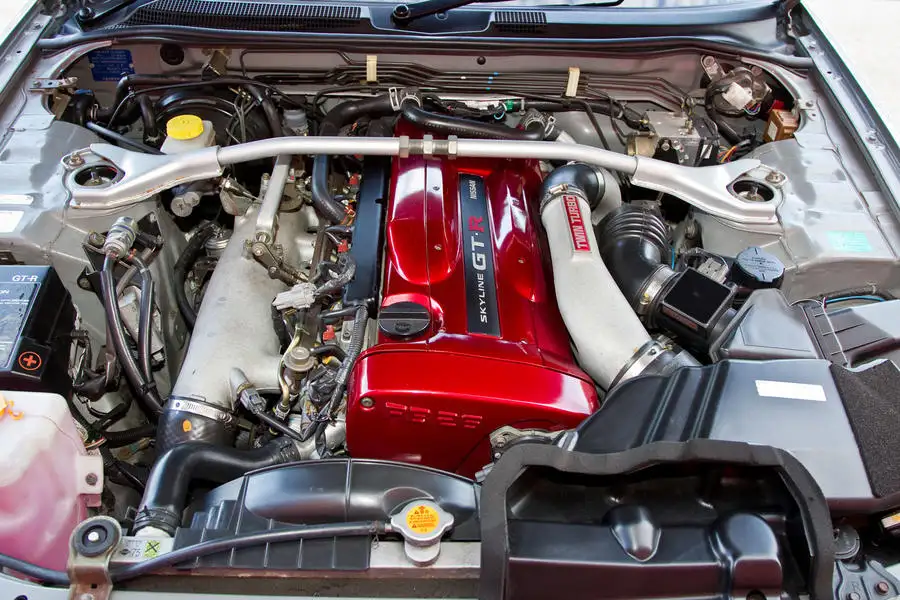 BEN JORDAN, JDM GARAGE: "The 'PlayStation generation' covets the Gran Turismo favourite and the Fast and Furious franchise has cemented the R34 GT-R in popular culture for this generation. You can see this by comparing values of these 1990s Japanese coupés with those of the pre-1950s classic: they're fast catching – in some cases overtaking – them due to supply and demand economics."
Buyer beware
ENGINE: Fabled RB26 motor is resilient, but aftermarket additions can threaten its longevity. Check that the timing belt and water pump have been changed every 50,000 miles and the oil pressure sits no lower than 4.0 bar (58psi) over 4000rpm.
BODY: Carefully check the boot floor and engine bay for signs of accident damage, including suspiciously new engine clips and missing factory stickers. Rust eats at the sills, chassis rails, strut mounts and wheel arches.
ELECTRICS: Make sure the rev counter works properly and take the time to check that aftermarket gauges – common to most Japanese performance cars – have been wired in properly. Pixels in the infotainment screen can die and it is expensive to replace.
STEERING, SUSPENSION: See that any worn bushes and ball joints have been replaced, listening for clunks and rattles on the test drive. Replacements are easy to get but costs can mount up if several are needed.
BRAKES: The R34 has become a collectors' car and many unmodified examples are in long-term storage. Expect seized pistons on cars that haven't moved in months, and if the discs don't clean up after the test drive, budget to have them overhauled.
INTERIOR: Scout around under the dashboard to check that previous owners haven't hacked ugly holes to lay wiring for aftermarket gauges and gadgets.
TRANSMISSION: The four-wheel drive system means hard launches place extra strain on the Getrag gearbox so check for smooth shifts into all gears as it's expensive to repair, with parts fairly tricky to locate.
Also worth knowing: Only 80 R34s, all V-Spec models, originally came to the UK, having been fitted with an mph speedo, Connolly leather seats and extra oil cooling fans by Middlehurst Nissan in St Helens. More important, each had its ECU remapped to remove the 112mph speed restrictor fitted to Japanese cars.
How much to spend
£40,000-£49,999: Clean Japanese-spec cars that can be imported through various agencies.
£50,000-£64,999: Mostly modified cars with clean interiors and comprehensive history.
£65,000-£89,999: Heavily overhauled cars with thousands of pounds in mechanical upgrades, mostly prepared for drift or track events.
£90,000 AND ABOVE: Limited-edition cars with low miles, primarily from private collections.
One we found
Nissan Skyline GT-R R34, 2002/02-REG, 65,000 miles, £90,000: Number 325 of just 366 M-Spec editions built, this pearl white 2002 car has a largely stock drivetrain, comes with a pile of Japanese service history receipts and is in what the seller calls "absolutely gorgeous condition".